It was such a treat to work with this lovely family! Little Megan stared right into the camera, and made the cutest smiles too. Enjoy some of the shots!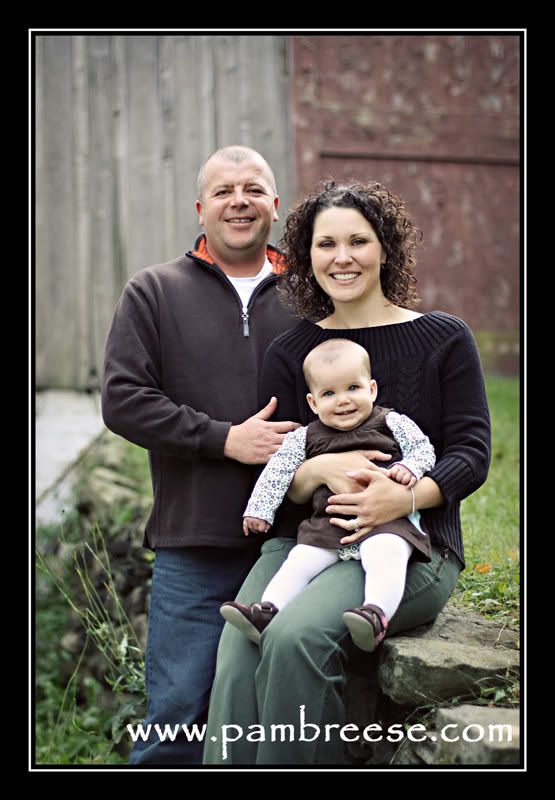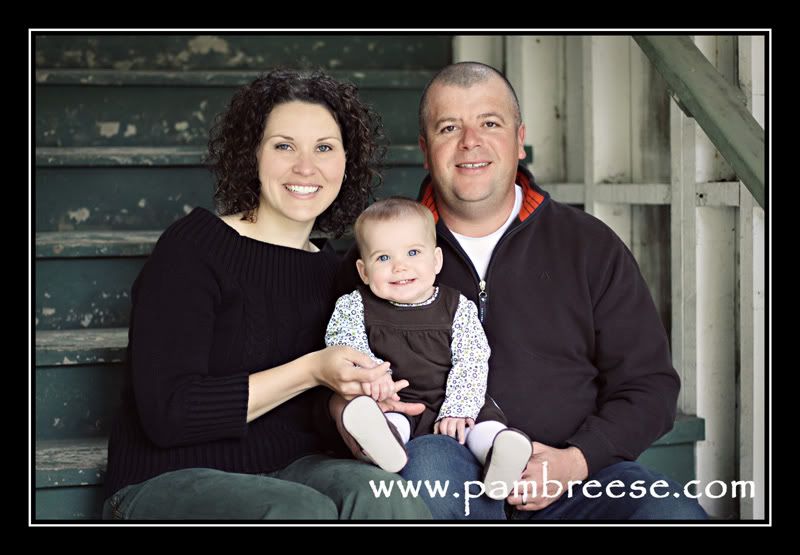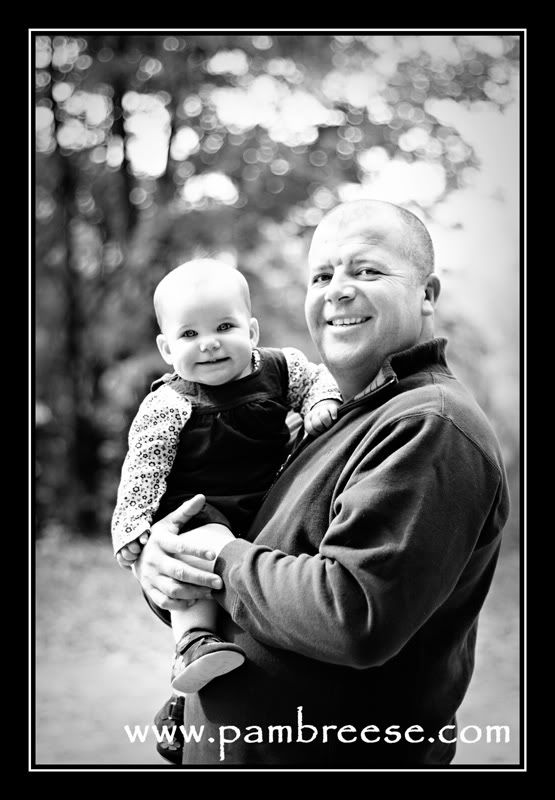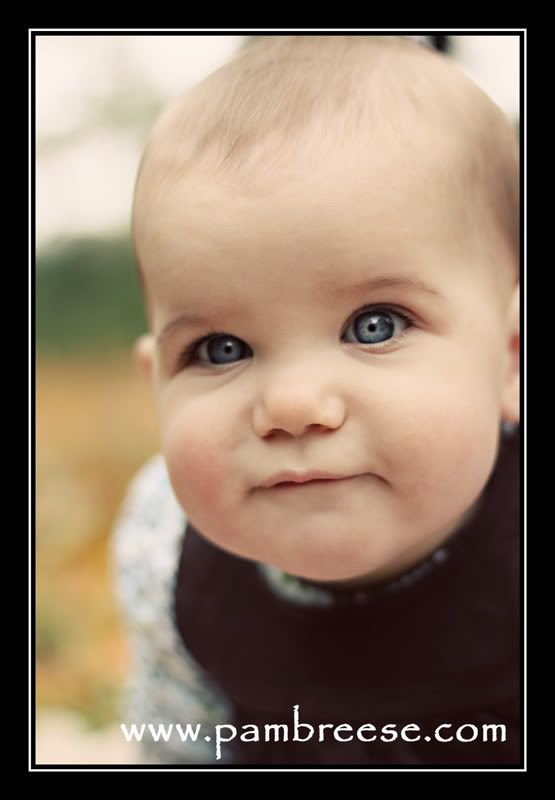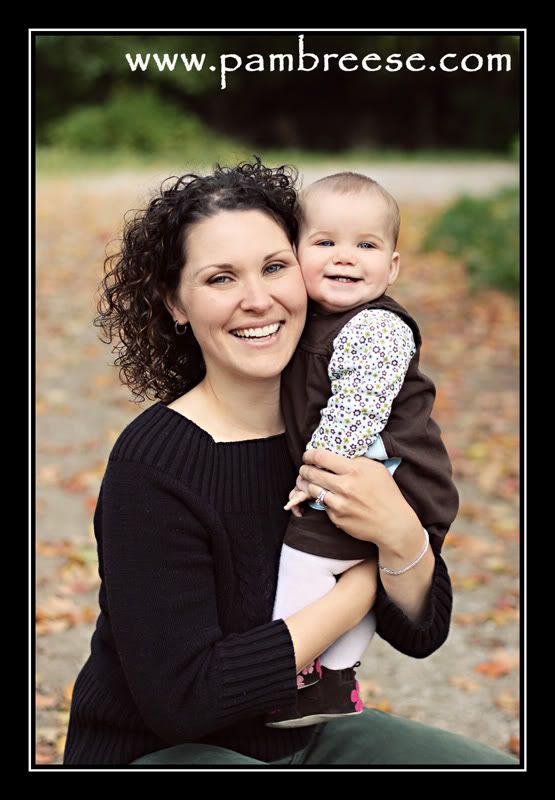 Photography tip #42
Blurring a background with any camera
This tip is very similar to my
step away from the Christmas Tree!
tip from earlier this year but it is such a good one that I thought I would share it again. Acutally,
Photojojo
did such a great job of explaining it that I will borrow their explanation.
1. Put the camera on the "portrait" setting.
2. Move the subject away from the background.
3. Back away. Far away. Farther. Keep going. OK, stop.
4. Zoom in on the subject and take the picture.
Click on over
here
to see the example.
It works!
Pam