I'm a blogging machine! 2 days in a row people!
Here are some photos from last weekend when I visited this little sweetie and her mommy and daddy. She was one month old in these shots, and too cute in her perfect pink onesie - yes that is how you spell it, I looked it up!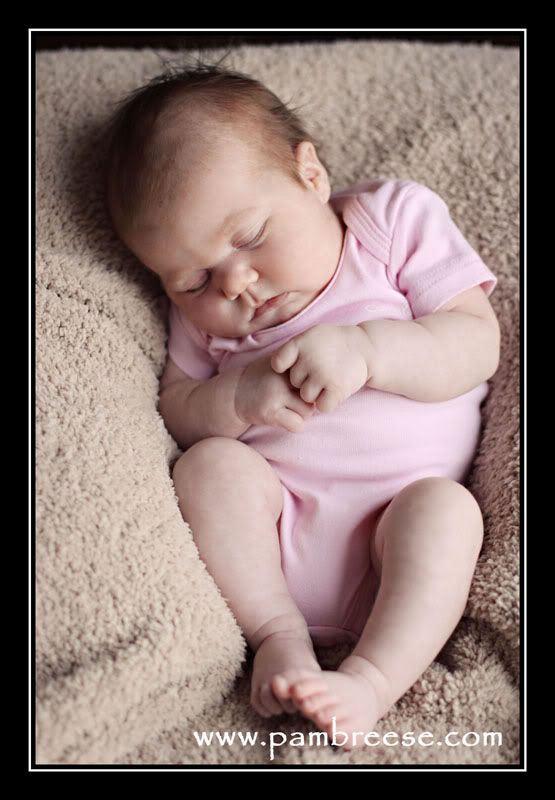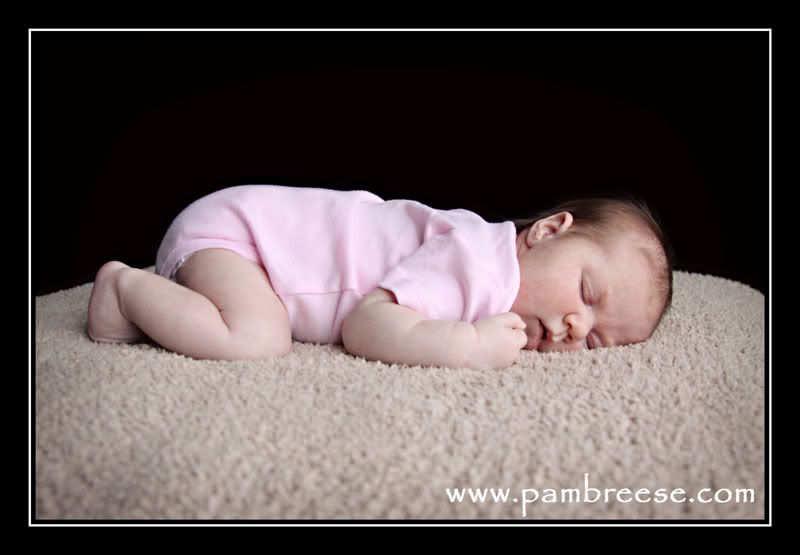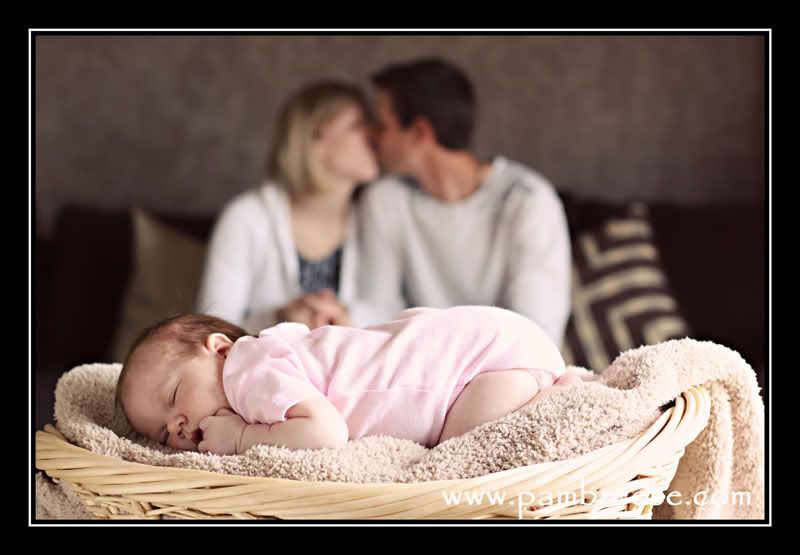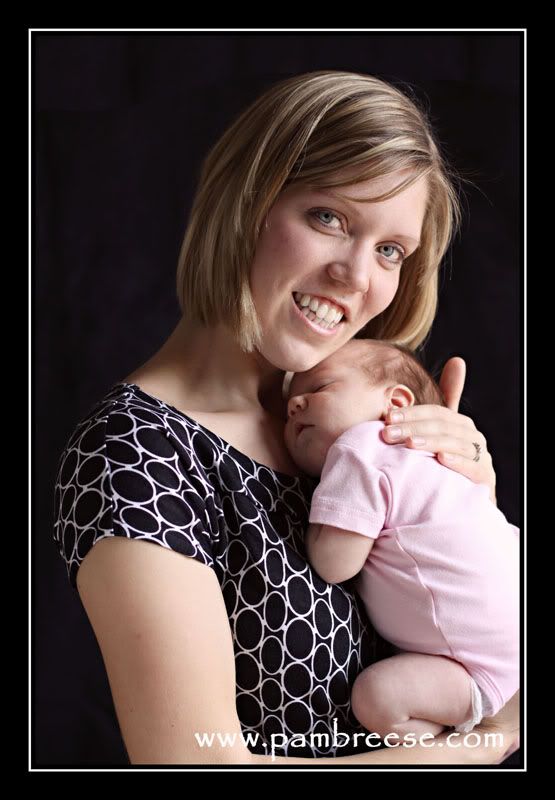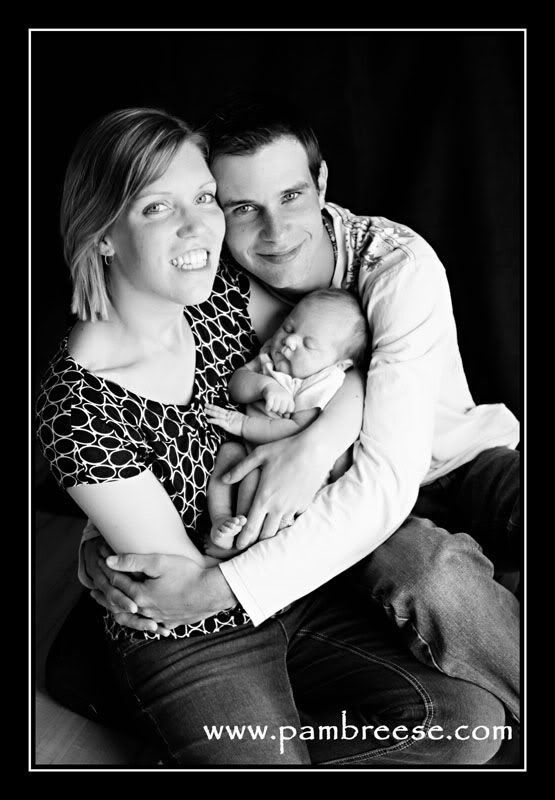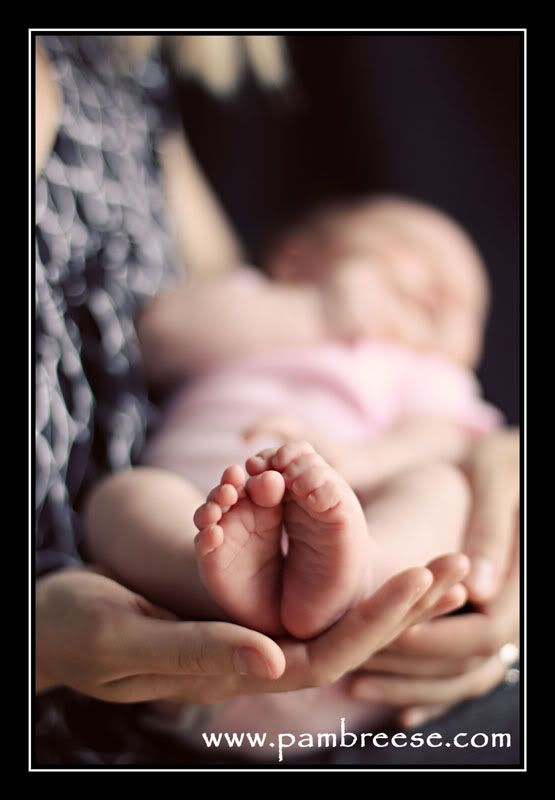 Photography Tip # 24
Babies and their heads
Hey folks, I am no expert on baby development but one thing I know for sure, we always worry about their heads, am I right? Passing the baby is like a fine tuned skill, one hand under the head at all times! Until they can hold up their own heads we have no choice but to do it for them! So when I first got called to take pictures of thoes little one-month-olds (and younger), what do you think I was worried about ... of course the head!
One tip that I read somewhere that has worked pretty well is to use the looking over the shoulder shot for those babies who are not quite holding up their heads yet. You can see it in the last shot from the ones above. It has a lot of advantages: the parent can help hold the head from behind and you can't see their hand in the shot, you can show an intimate moment between parent and child, and you can get a shot of those cute little eyes too.
Here are a few others that I have done in the past: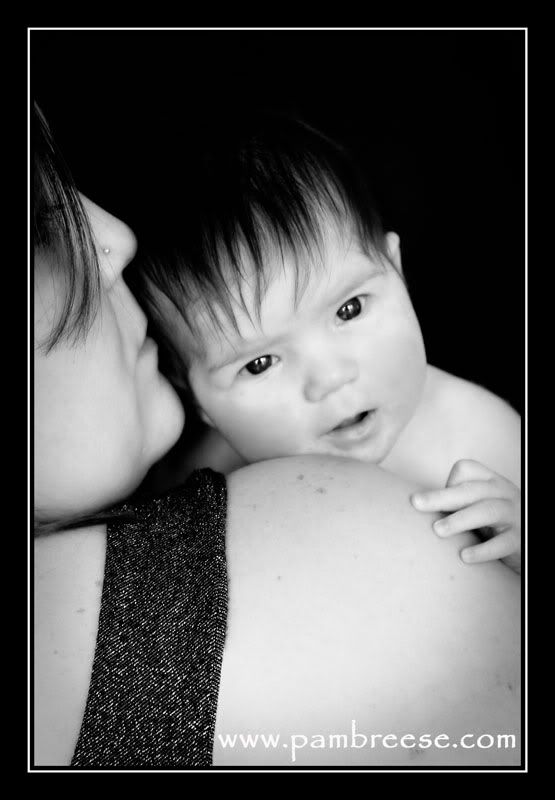 see ya later!