Here is another shoot from 2008. I had the pleasure of visiting little Averie just before Christmas when she was 6 weeks old. What a sweetie she was. Forgive me for the crying shot, I am not a mean photographer! It started as a wimper, you know a little lip quivering, then next thing you know it was an all out scream! I think it represents a real moment for sure!
Enjoy a sample of the shots.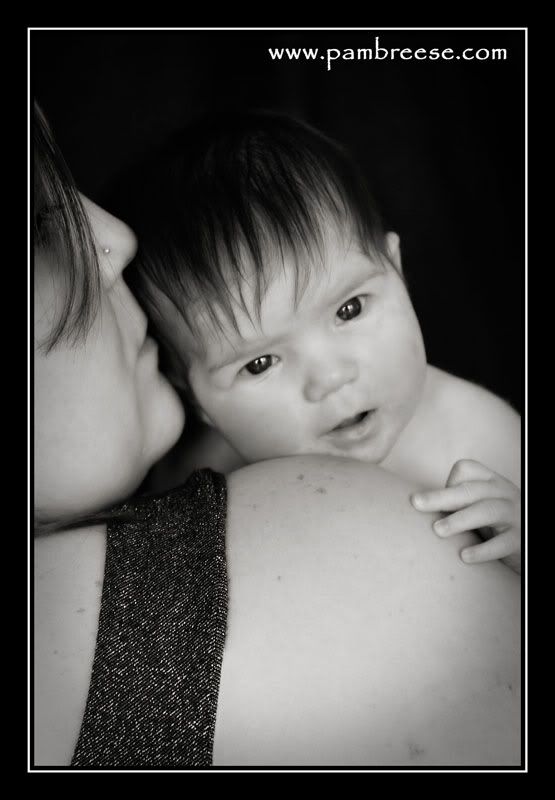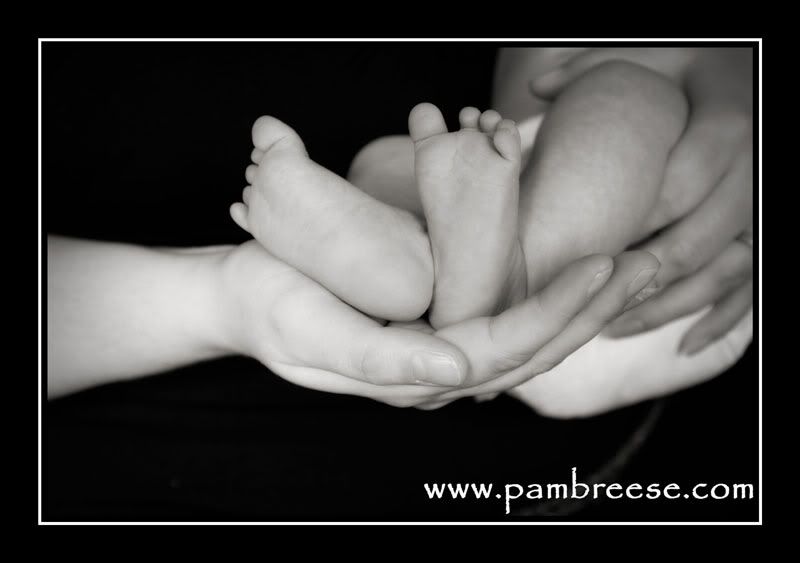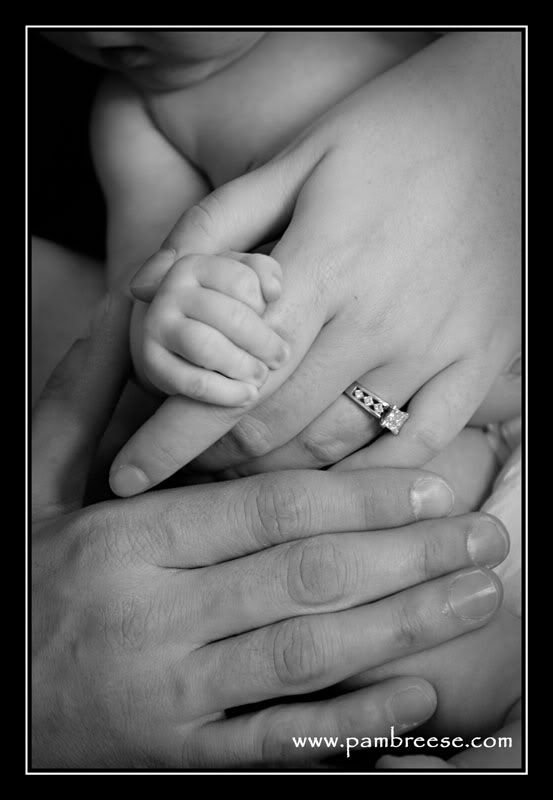 then she fell right asleep!
Photography Tip #23
Room to move
This tip refers to giving your subject room to move in the frame. That may sound weird but it is an important rule for setting up a shot of a person or even an animal that may be on the move. Since the subject is moving, it leads to the question, where are they going? This tip helps answer the question by giving a little bit of space in the picture for the subject to move into. Here is an example of a photo of a hawk (well my husband says it is a turkey vulture) that I took last weekend.
For focusing purposes I placed the hawk / vulture in the middle of the frame but I knew I would crop it later, both to get a closer perspective and to change the position of the hawk in the frame, I wanted to use the
rule of thirds
and place it off to the side.
Here is what it would look like if I did not give the hawk / vulture any room to move into the frame.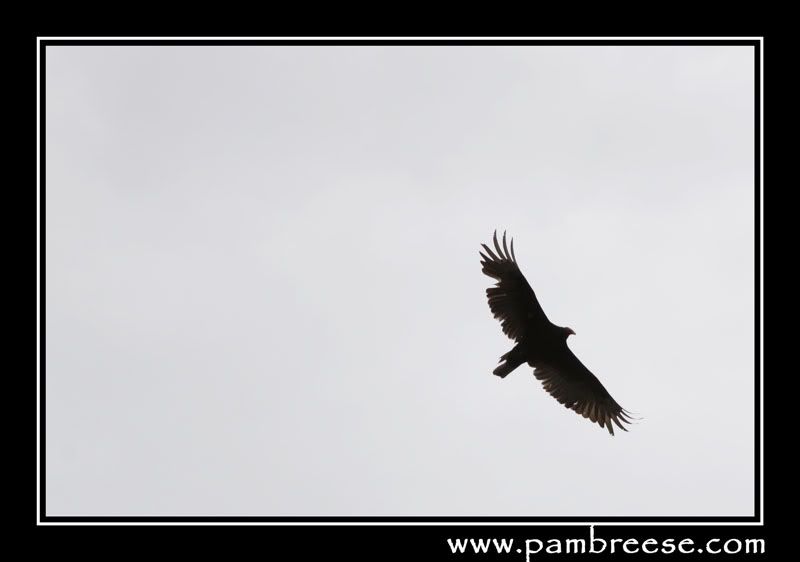 And this is the crop that I actually selected, the hawk / vulture has somewhere to go now!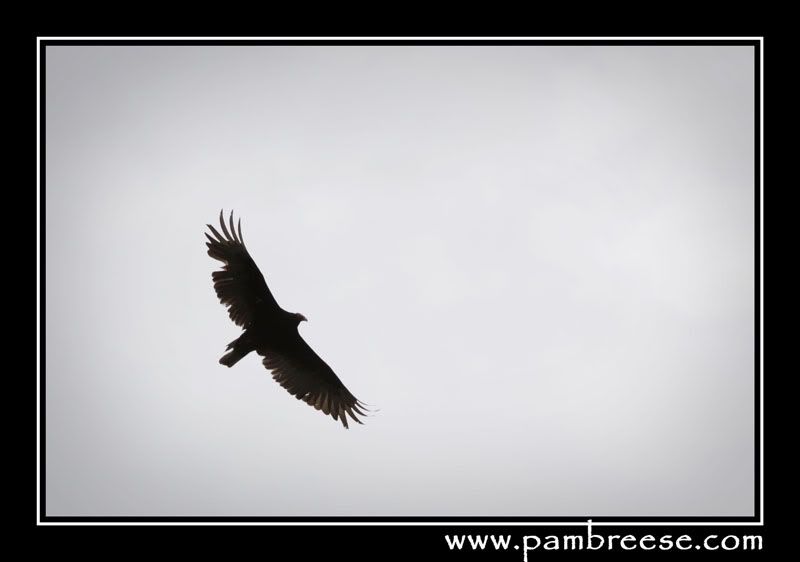 Where will it go next?