I had been watching little Lila grow as her mommy posted pictures on facebook so when she asked me to come for a photo shoot when she turned 6 months old, I was pretty excited! We had originally planned to do an outdoor shoot but the spring weather did not cooperate so I tore apart their living room (ok, I moved a couch and a table or two) and we had the perfect location. What I really liked about using features of their home instead of a plain backdrop was that it helped to tell the story of this family. For example, Daddy likes to play guitar and Lila likes to listen! Enjoy a sample of the shots!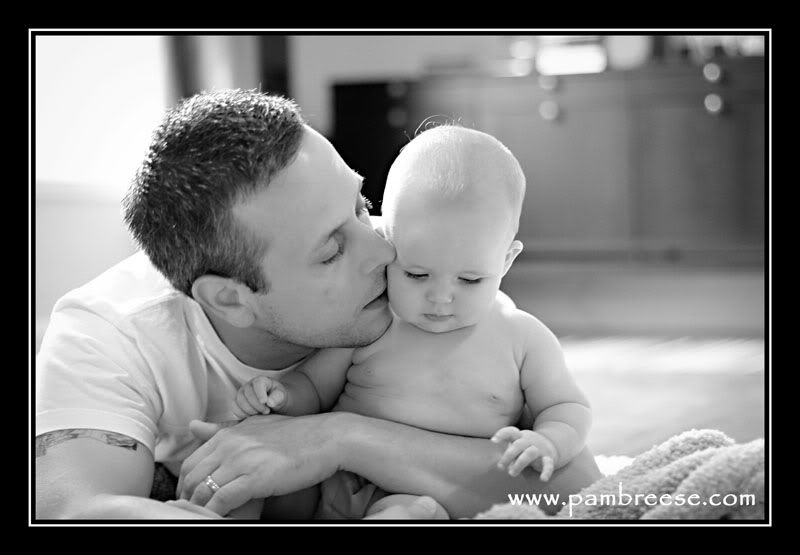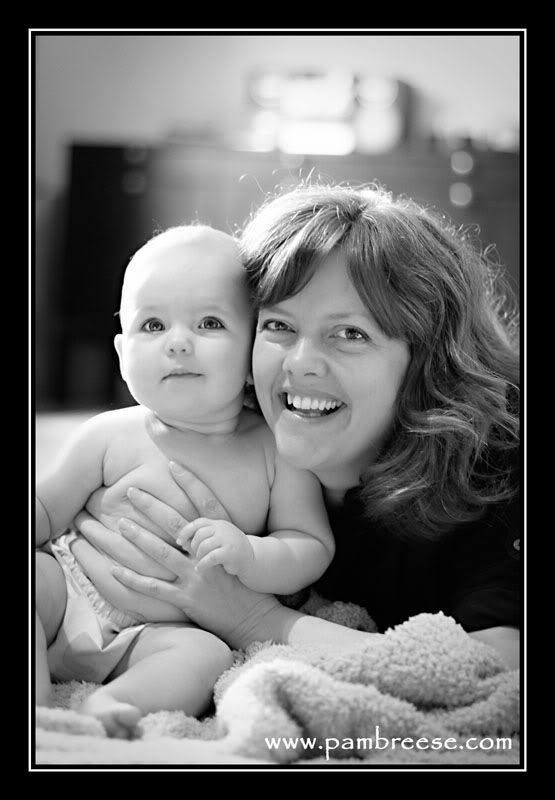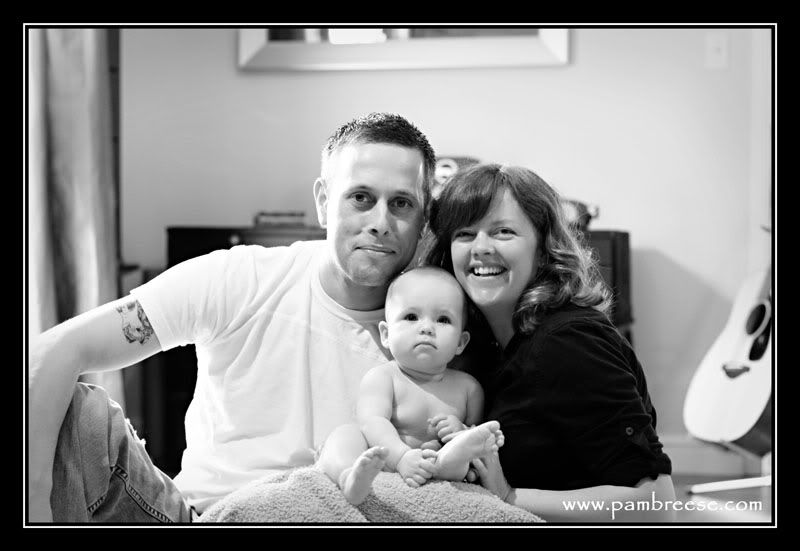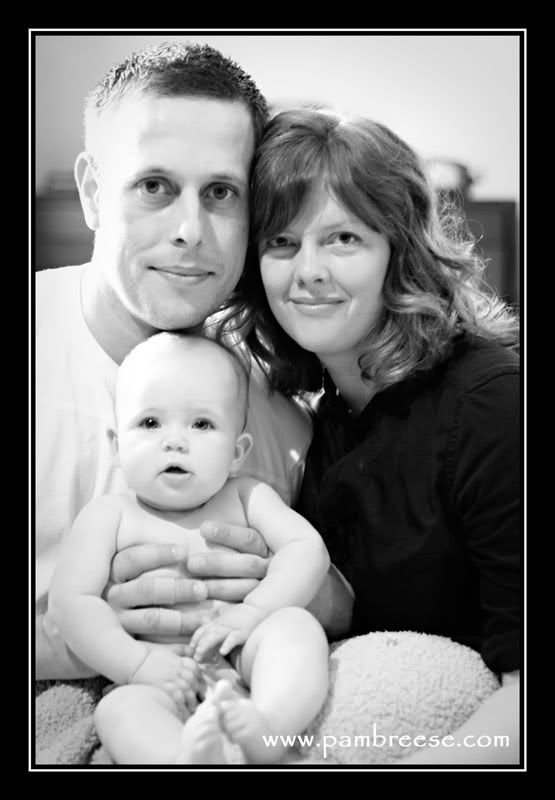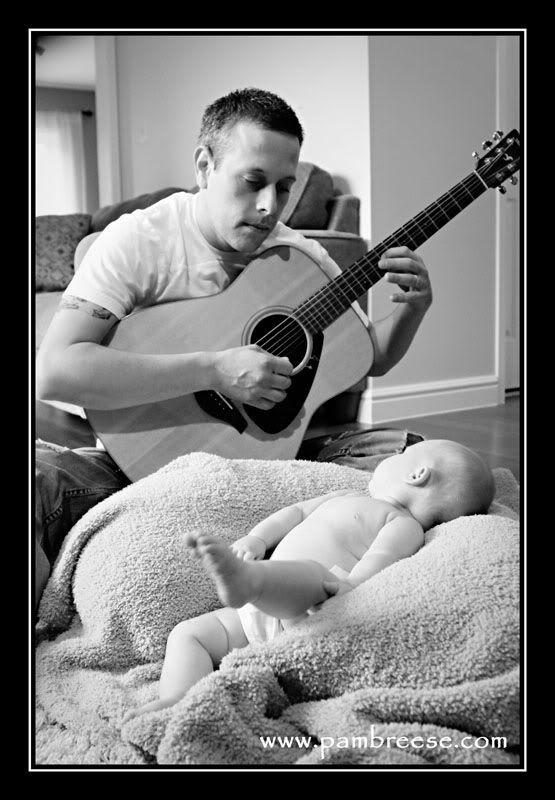 Photography tip #20
Enlargements and aspect ratios
When your camera captures an image the aspect ratio is usually 2:3 meaning that the picture is a 4x6 (get it? 2x2=4 3x2=6). But ... the most popular enlargement sizes are not the same aspect ration (8x10, 5x7 etc). So to enlarge the original photo to one of these popular sizes you often lose some of the image. Here is an example:
This is the 4x6 image from the camera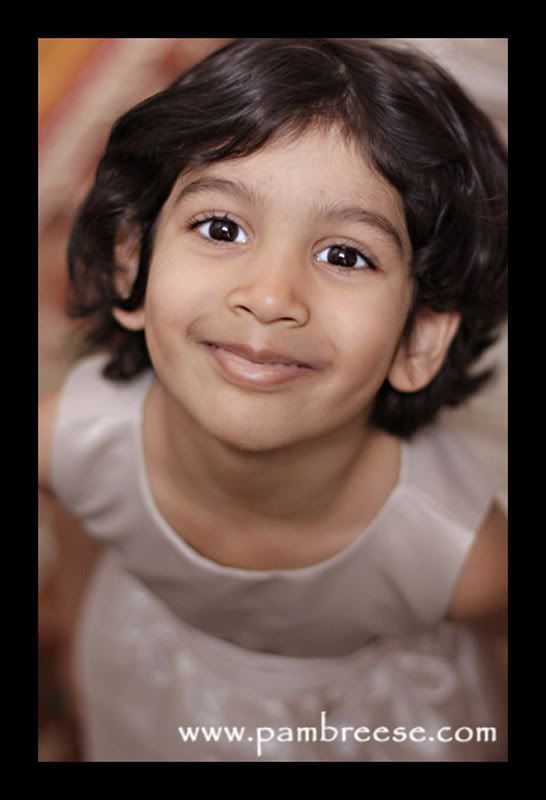 This is the 8x10 version of it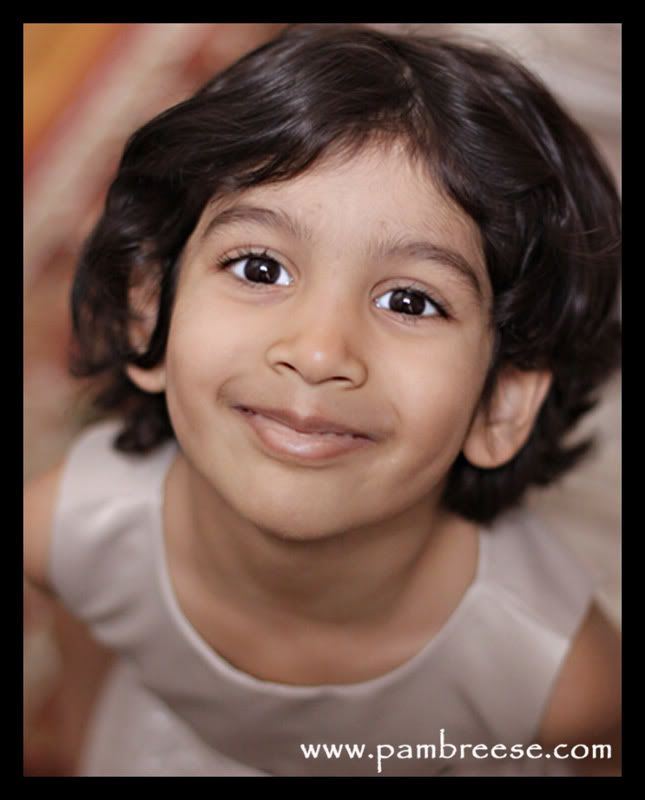 You can see that the bottom part of the original image was lost because of the different aspect ratio. I prefer the first image because it makes good use of the rule of thirds and I like the way the shallow depth of field makes her dress become fuzzy toward the bottom.
Some people say that it is risky to "crop in camera" (meaning that you compose the image how you like it while looking through the viewfinder) because you may lose the perspective or an important part of the image when you make an enlargement. I have a very strong habit of cropping in camera, so if I were to take my own advice I would make sure to leave a lttile more room around the subject so that when an enlargement is made I won't lose as much of the image. Or maybe just buy a frame that is 8x12 instead!
Have a great day!