The first wedding that I ever shot was for Tammy and Todd! Now here they are on baby #2! Last weekend I had the chance to hang out with them and take some photos.
We tried to mimic some of the shots they had done for their son when he was 3 months old and this is a sample of what we got!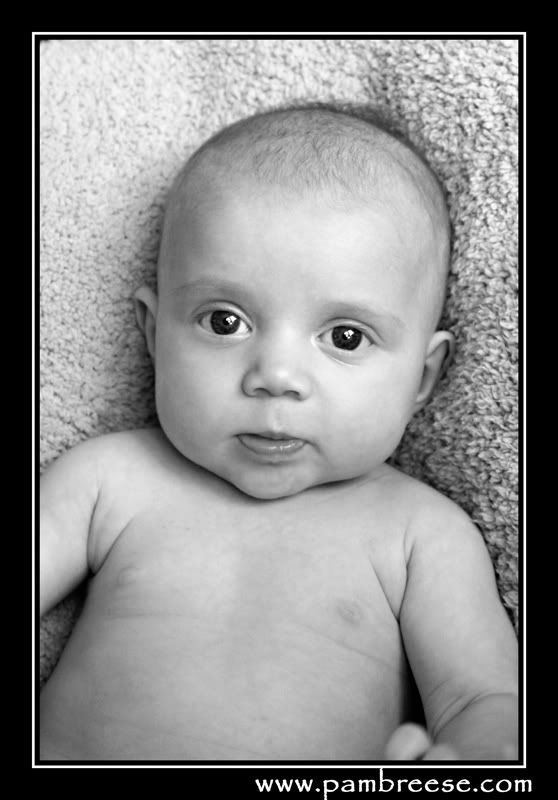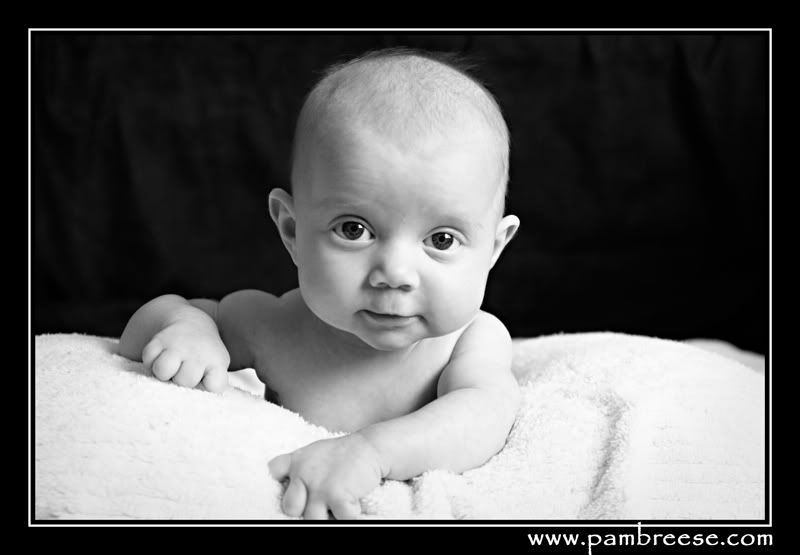 And big brother wanted in on the action too!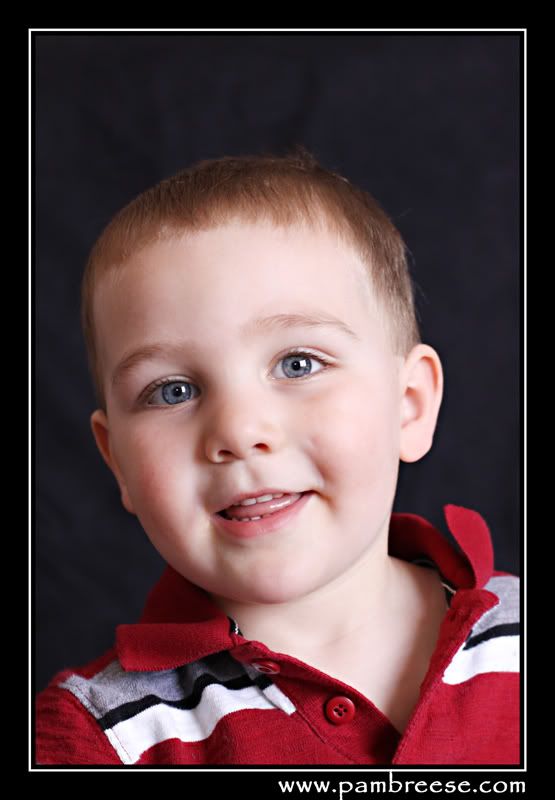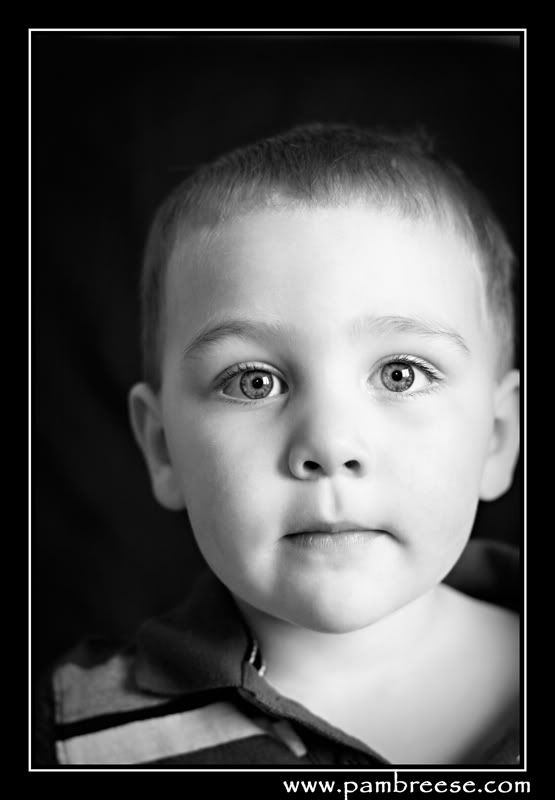 Photography tip #19
Keep an eye on the eyes!
I find that some of the most powerful shots are when you catch perfect eye contact between your subject and the camera. Of course with little ones it is not always easy. They don't care to look right in the boring old camera, they would much rather look at their mommy or daddy who is jumping around behind me trying to get their attention! I have tried lots of tricks including putting stuffed toys and rattles right on top of my lens to try and catch the elusive eye contact. I even sometimes tell mommy and daddy to do their dancing and singing right above my head or on my shoulder. Of course, I often get in on the singing and dancing too! With kids who are a little older I tell them to look right inside my camera, I ask them if they can figure out how it works, or if they can see the camera winking at them! This works for a few seconds so you have to act fast!
Sometimes perfect eye contact is even better than a smile to me! And of course shots that don't have perfect eye contact can be great too but when you catch it, it sure feels good!
Here are some samples of shots where I didn't get it at first, then I got it!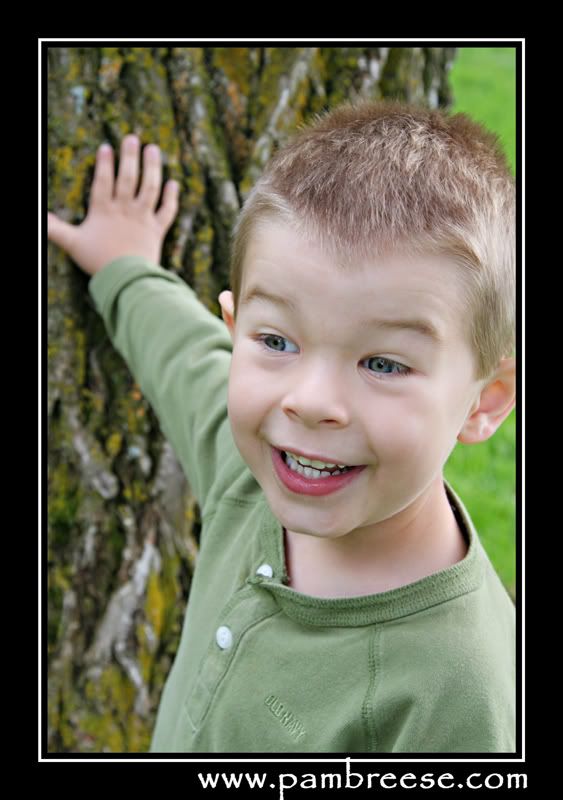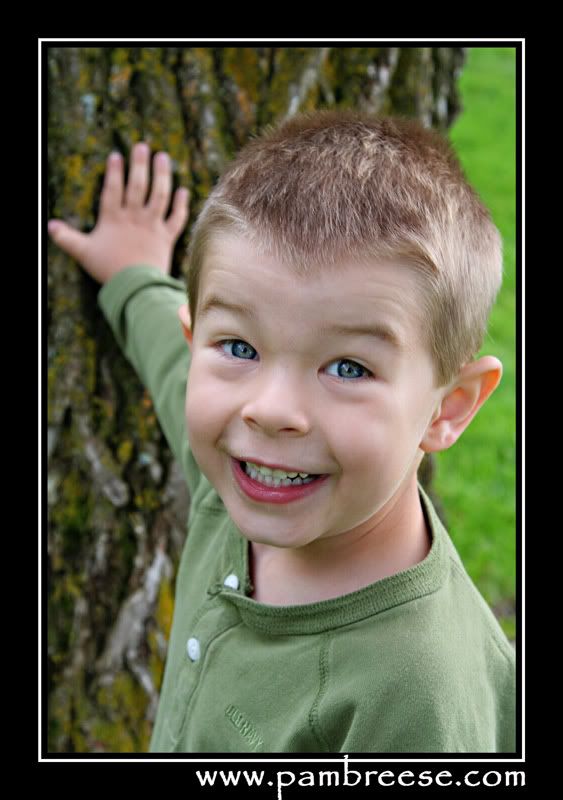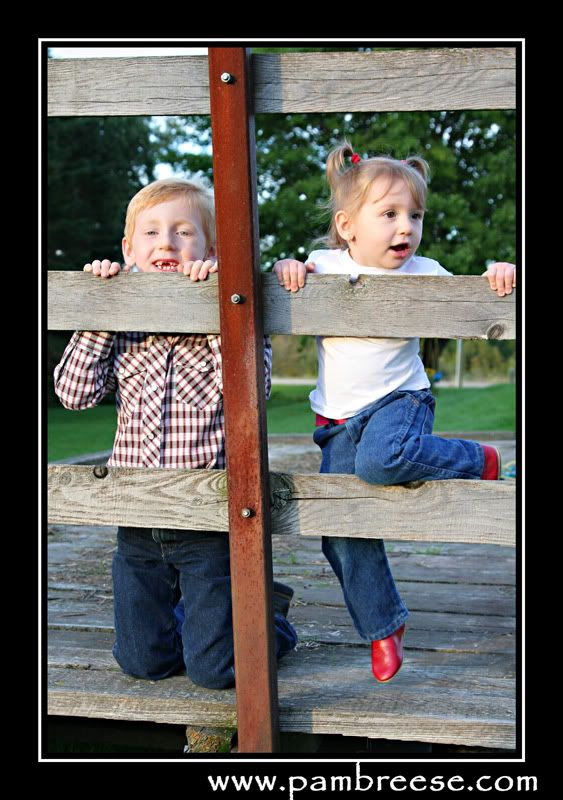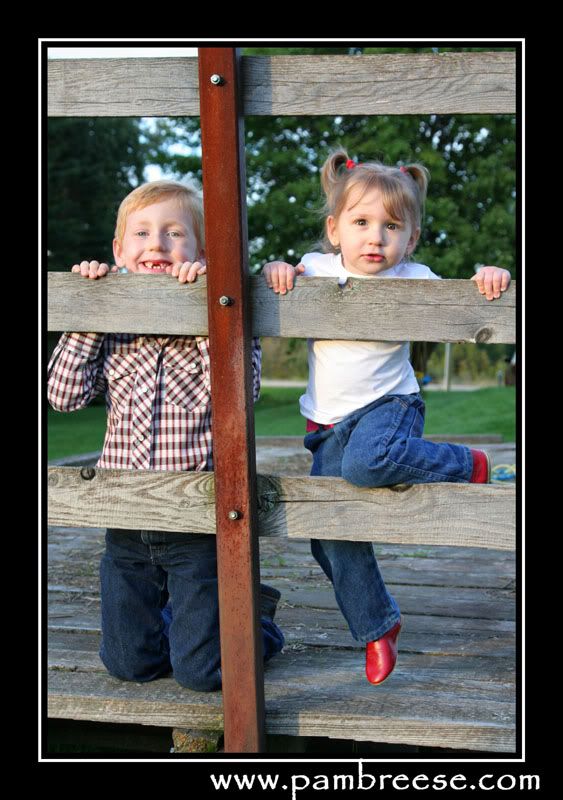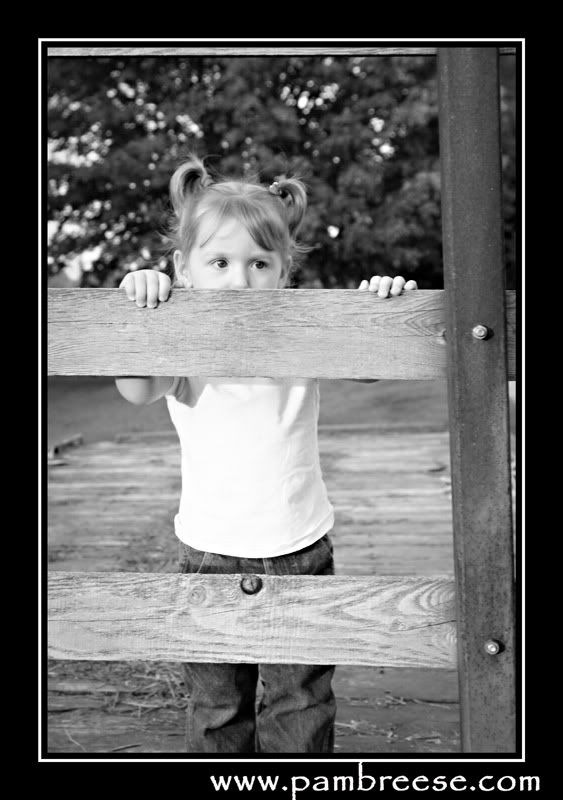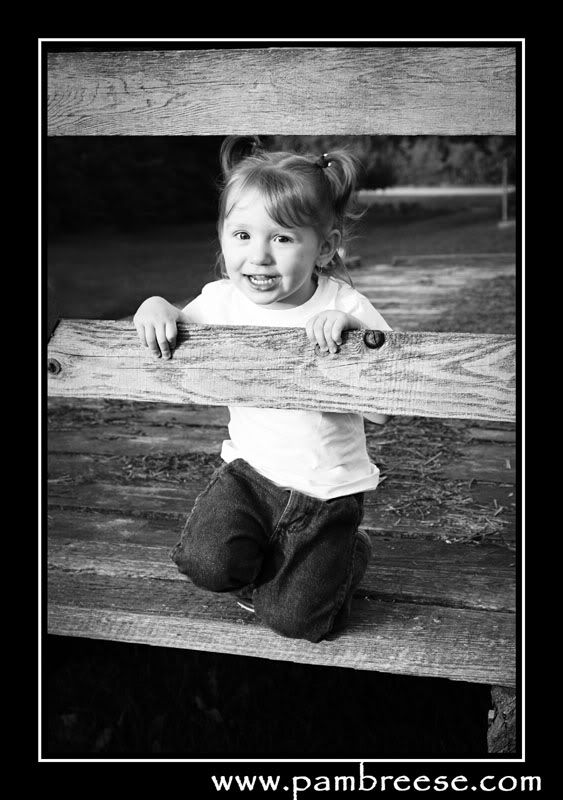 So remember to keep an eye on the eyes and keep on shooting, you just might catch it!
Don't forget about the
Birthday Giveaway
that I am having! Free and easy to enter, just click
here
for all the details!