I love Saturdays, I wake up and blog! Sometimes I blog right away, sometimes I do it a little later in the day, but for the last 15 Saturdays I have blogged. Sometimes there may be a few extra blogs here and there through the week but Saturdays are officially blog day now! I hope I can keep it up! I also really enjoy adding a photography tip to all of my Saturday blogs. Coming up with a tip each week actually really helps me think about what I do and why, plus I hope it helps you too!
I will continue to blog a photo shoot per week from 2008 (until I am finished them all) but I will interrupt the schedule when I have a cool recent photo shoot to share, like today!
Last weekend I visited 2-week old baby Bryanna and her mommy and daddy. I really applaud them for arranging a photo shoot so early after Bryanna was born. It is an ideal time to get some sleepy shots and some cozy ones with mom and dad. We had some fun and tried out lots of cool stuff with Daddy Donny's fire-figting gear (here's a tip, never call a fireman's gear an 'outfit', Donny says "we don't wear outfits, we wear gear!"). Oops, lesson learned!
Enjoy a sample of the shots:
Beautiful Mommy Michelle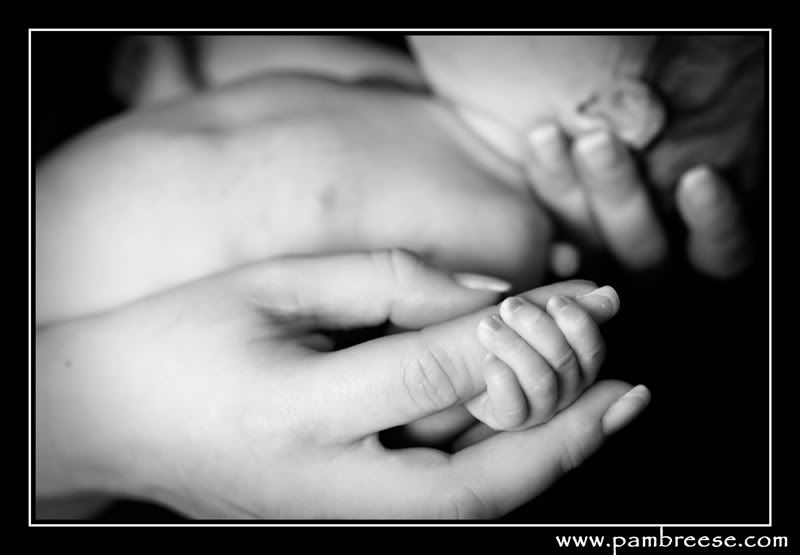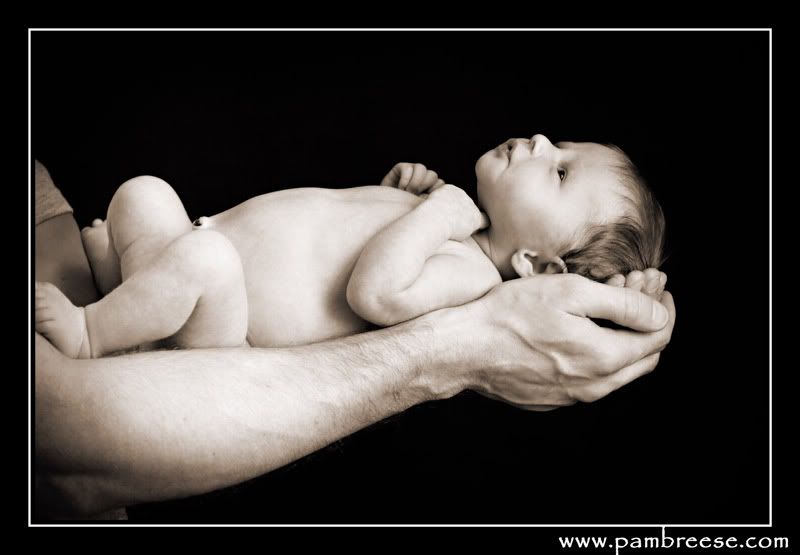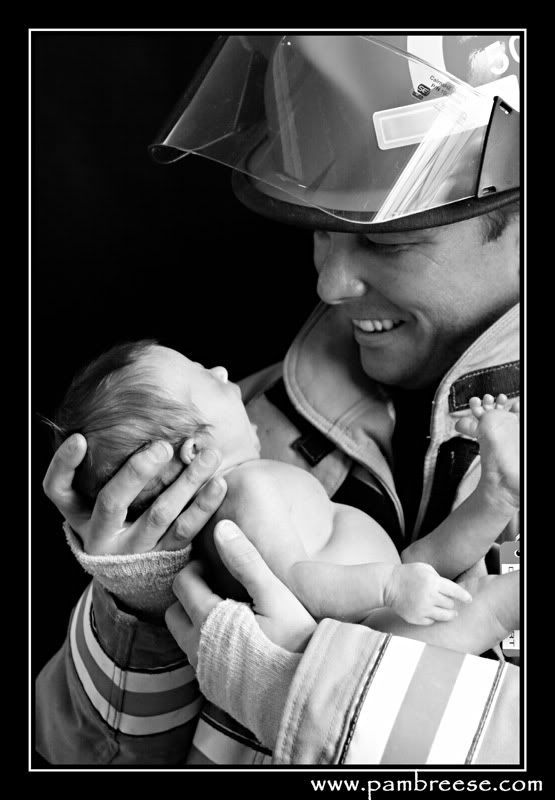 I caught this snap shot when Bryanna needed an "emergency" change!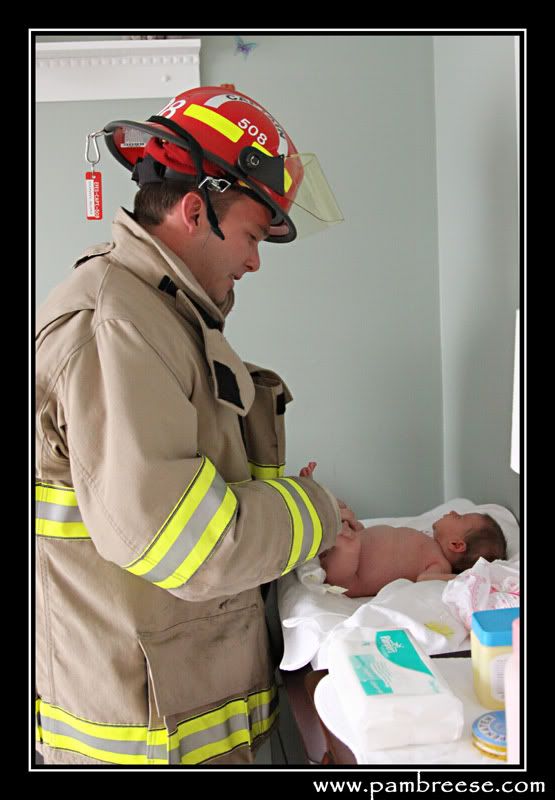 Photography Tip #17
Shopping for a new camera?
I'm a Canon girl, not necessarily because I tried all others and then chose Canon, but mostly because it is what I happened to buy when I bought my first film SLR and then I just stuck with it. I love my Canon DSLRs, I find them easy to navigate and use, and I love the results that I get.
If you are thinking about purchasing a DSLR, Canon has just announced the newest addition to their entry-level DSLR line (Rebel series).
The Canon Digital Rebel EOS T1i
is set to be released around May 11, 2009. I used an earlier version of the Canon Digital Rebel for a long time before upgrading to my
Canon EOS 50D
.
One of the cool things about the Rebel T1i is that it can capture high definition video as well. It looks like the camera and a lens will cost about $1000 in Canada. So if you are in the market for a new camera or want to upgrade to a DSLR, I would suggest checking this one out! Or better yet, look for a
Canon EOS Digital Rebel XSi
or
Canon EOS Digital Rebel XS
after May 11. They are great cameras that may see a price reduction after the release of a newer model!
But most importantly, arrange to take a course or a workshop after you get your new toy. You won't regret learning how to use your new camera and to maximize the capabilities that it has. Some stores even offer workshops specific to the camera you choose.
Good luck and Happy Easter!