Hi everyone!
Stay tuned to the blog because starting next week I will be posting images from all of the portrait sessions that I had in 2008. There were babies, kiddies, and adults too!
On with today's post.
I want to share with you some images from Dayna and Dan's wedding which took place at
Rotary Glen Banquet Hall
in Brampton.
These guys planned to have some fun on their wedding day! It was obvious they were happy when they skipped down the aisle after the ceremony. The Bride and Groom, the wedding party, the parents and all the guests partied all night! Enjoy this sample of shots.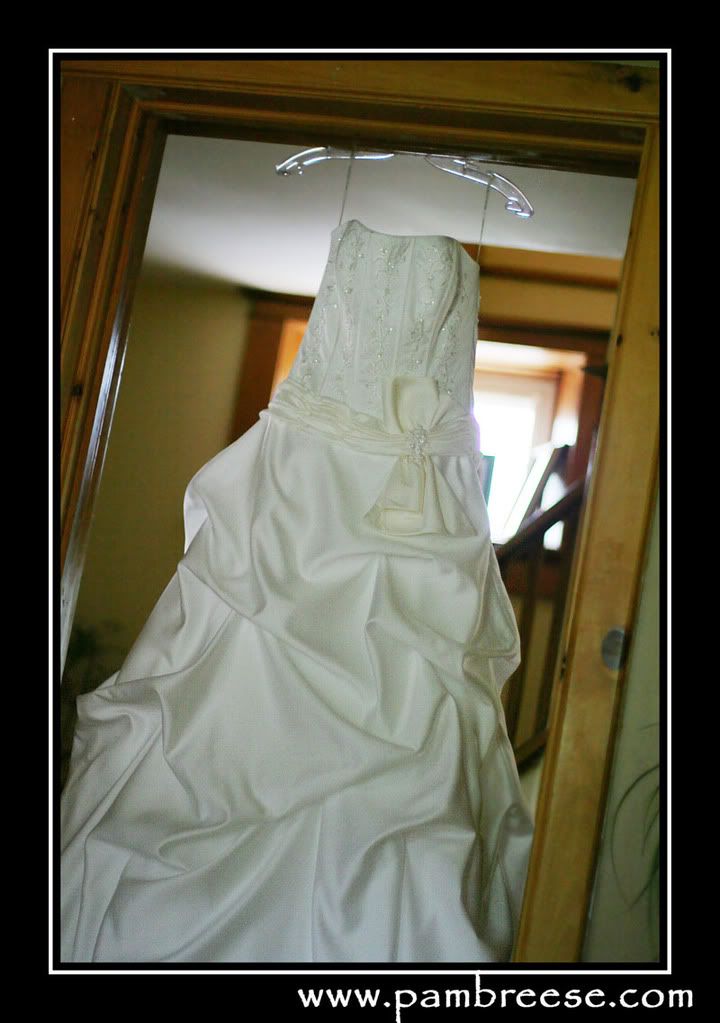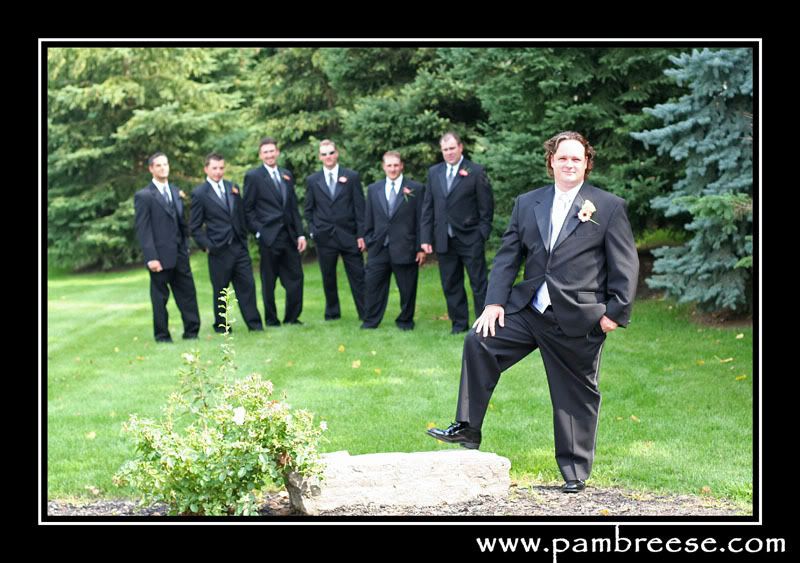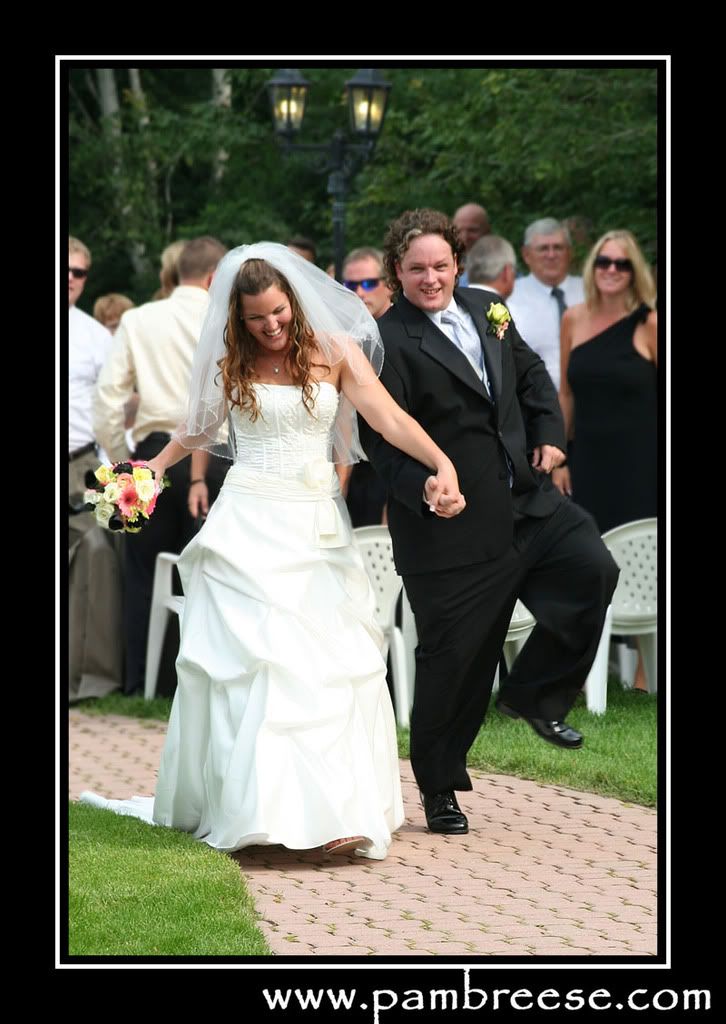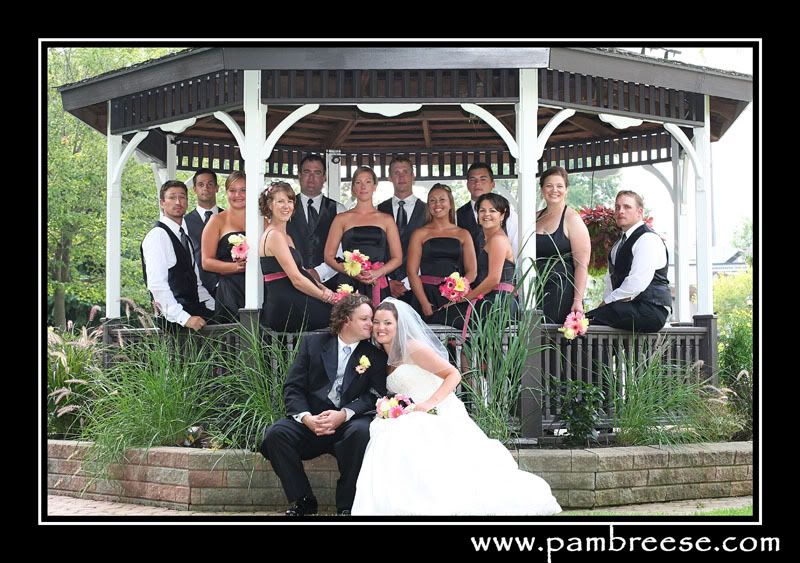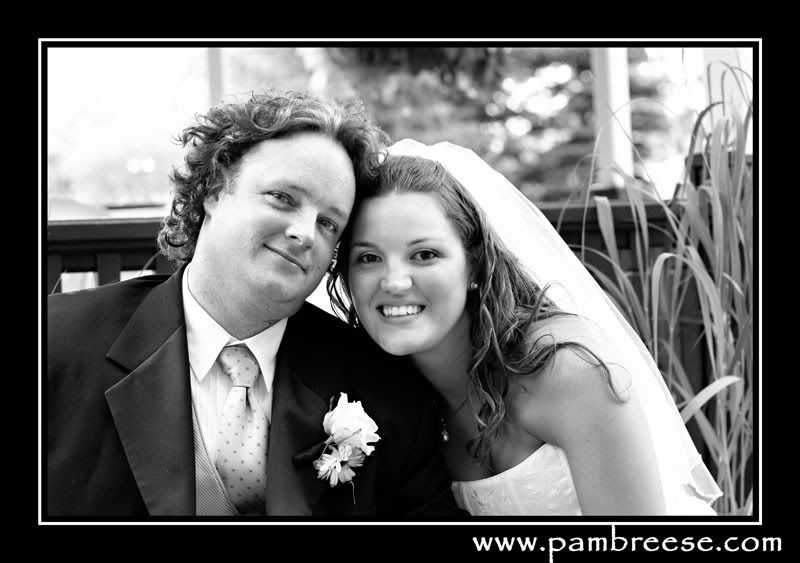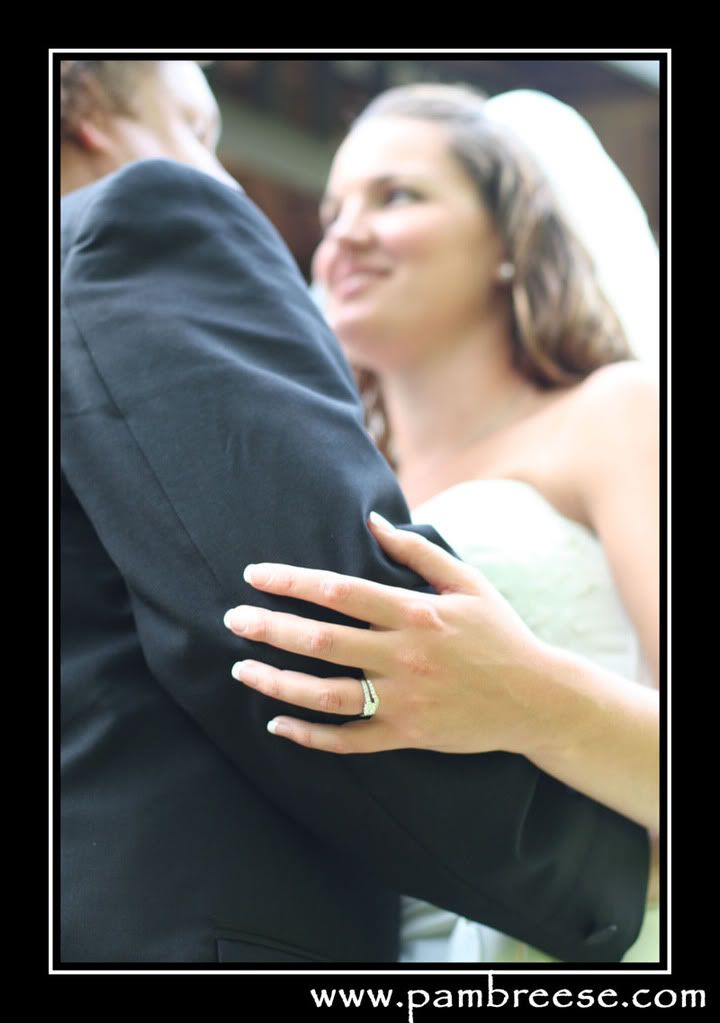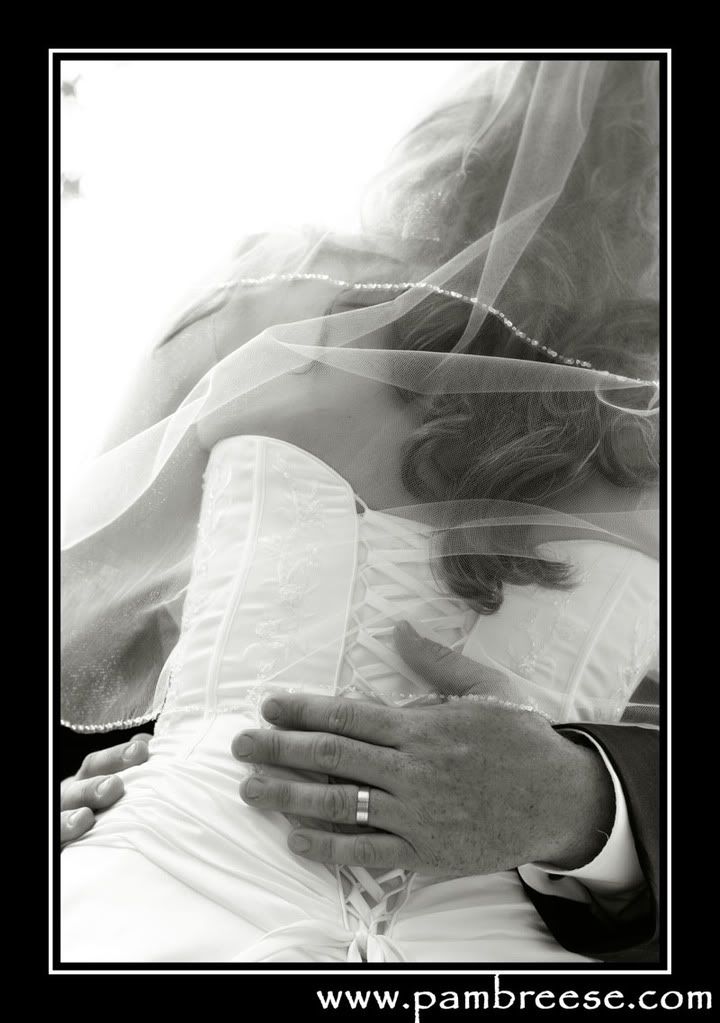 Photography Tip #12
Where to put the sun
When taking pictures of people outdoors, there are some common thoughts about where to put the sun. Somewhere along the line in life I'm sure you were told to put the sun behind you, the photographer, so that it is not too bright for the camera and to put some light on the people's faces. Well I'm here to tell you that you can do quite the opposite and get great shots!
Here are 2 photos where the sun was behind me: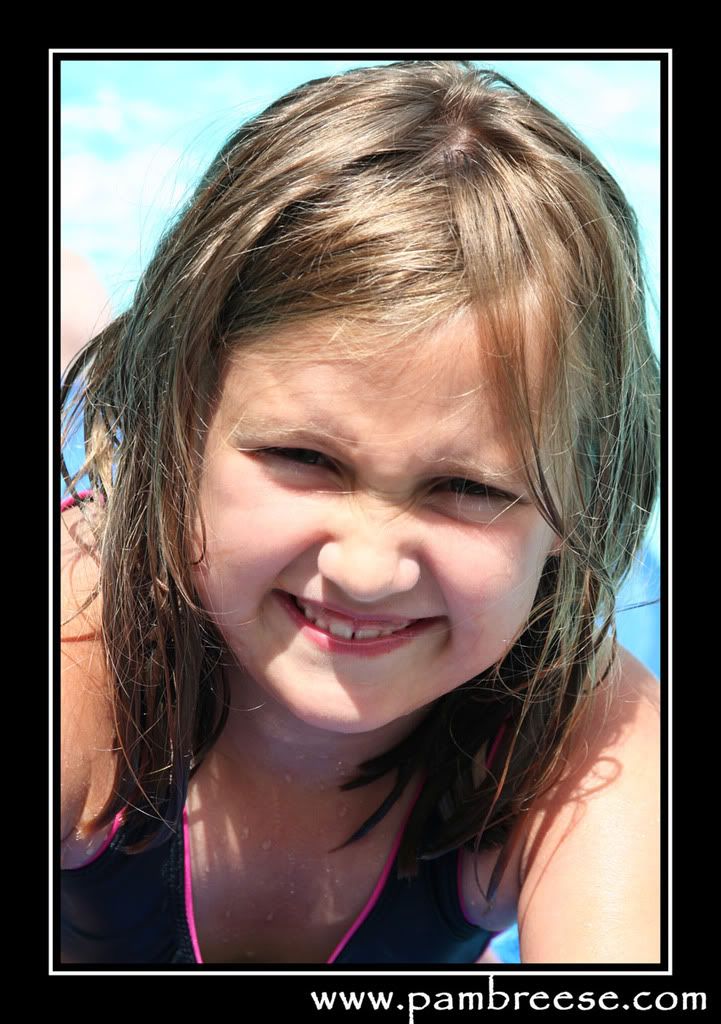 Aww, isn't she happy! Well probably not too happy about the sun in her face. When the sun is facing the person, you will usually see squinting, harsh lighting, and shadows if the sun is high in the sky.
Why not try putting the sun behind the person? They'll probably have a much more relaxed face and smile! But ... when you put the sun behind something, what usually happens? 10 points if you said that the subject becomes dark and shadowy. Like this: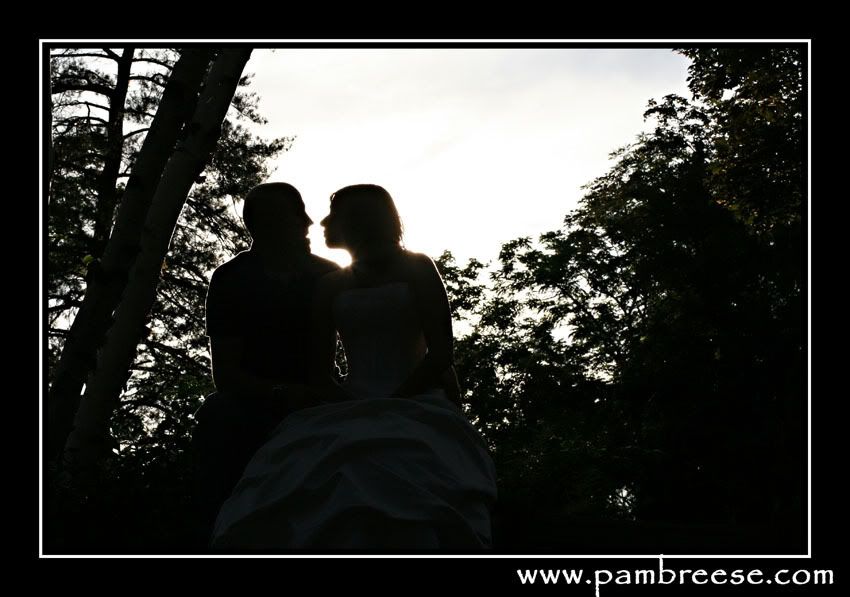 This may be the look you are going for but if not, you can try using a little bit of flash. This is often referred to as "fill flash" because it fills in the dark areas with some light. Full force flash may be too much, so see if you can decrease your flash intensity (check your manual) or you may want to diffuse your flash like I talked about in an
earlier post
.
Another bonus to putting the sun behind the person is that there is often a some rim light around the person, like around the heads of the couple in the shot below.
Here I used a bit of fill flash.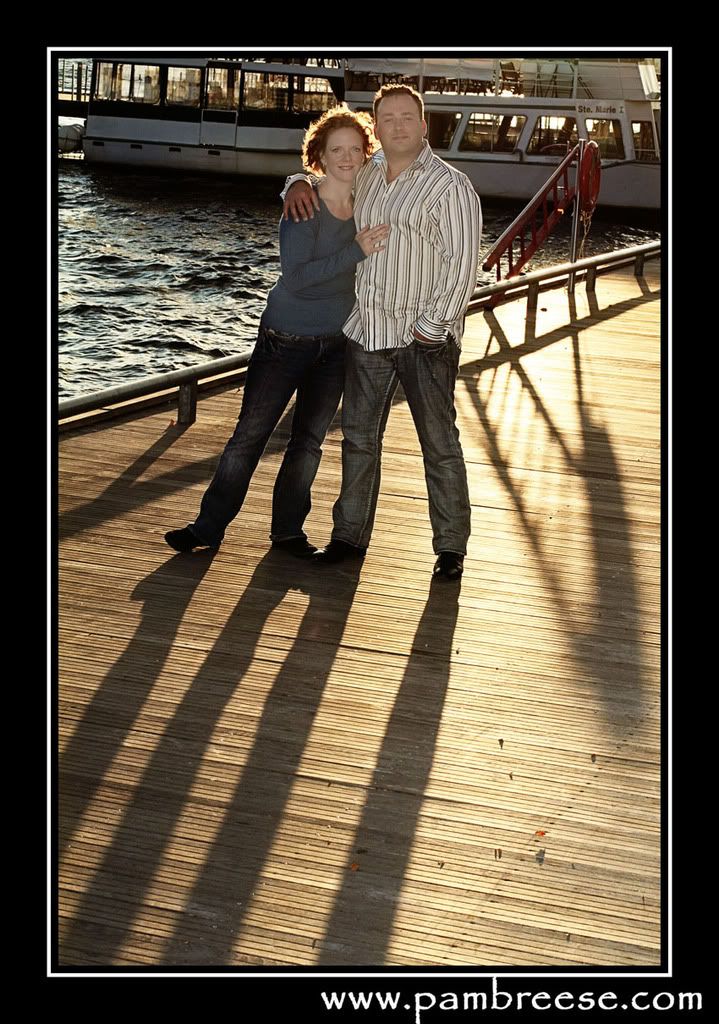 Try it out on the next sunny day, which hopefully will be soon!