The rain was falling all around but someone must have ordered it to stay away from Shelburne on this day!
This was a beautiful backyard wedding that I was fortunate to be asked to photograph in July 2008. Enjoy the shots!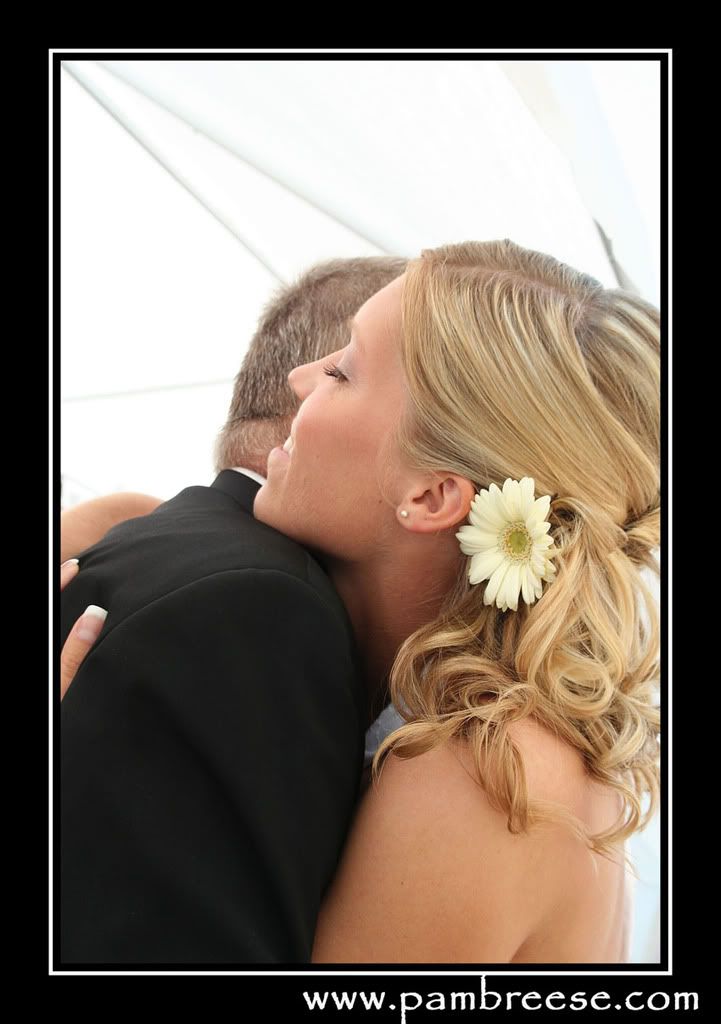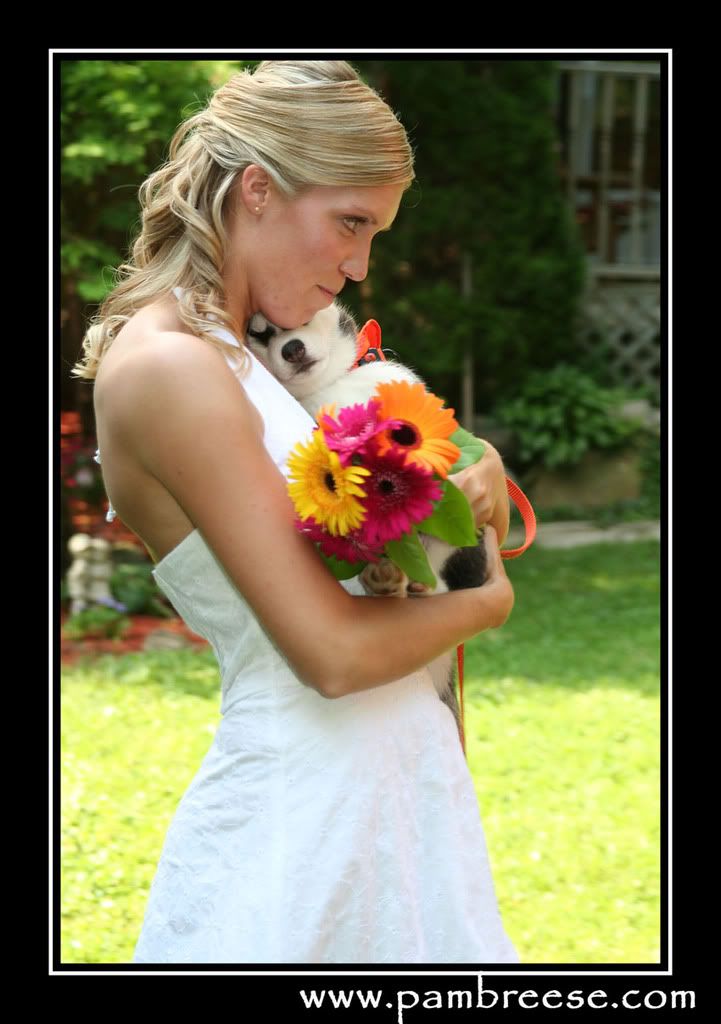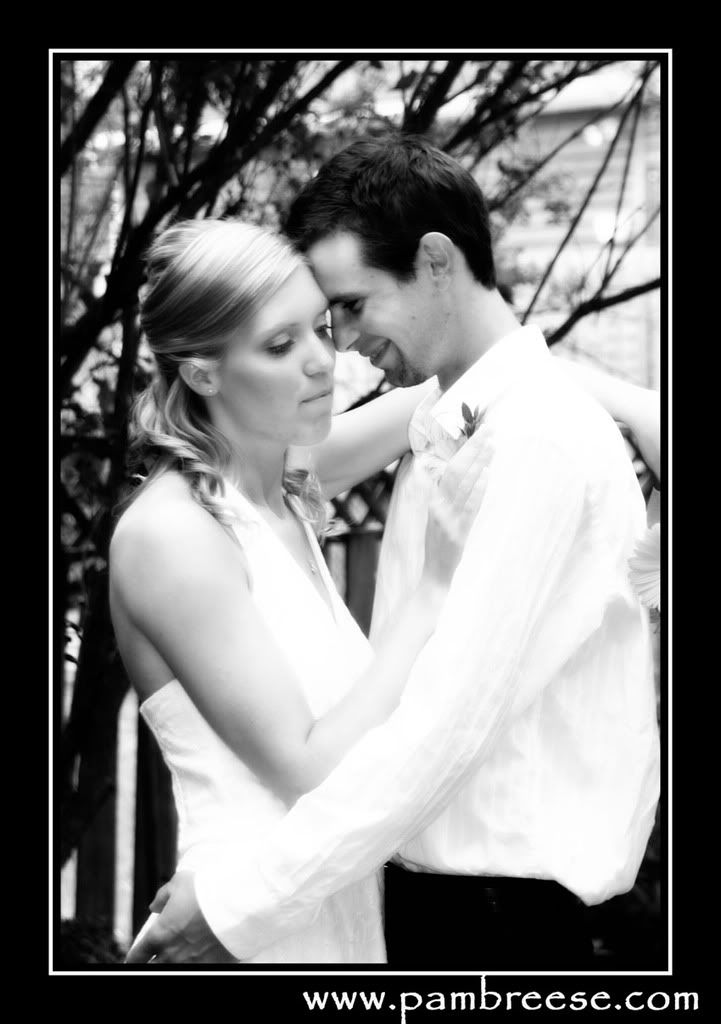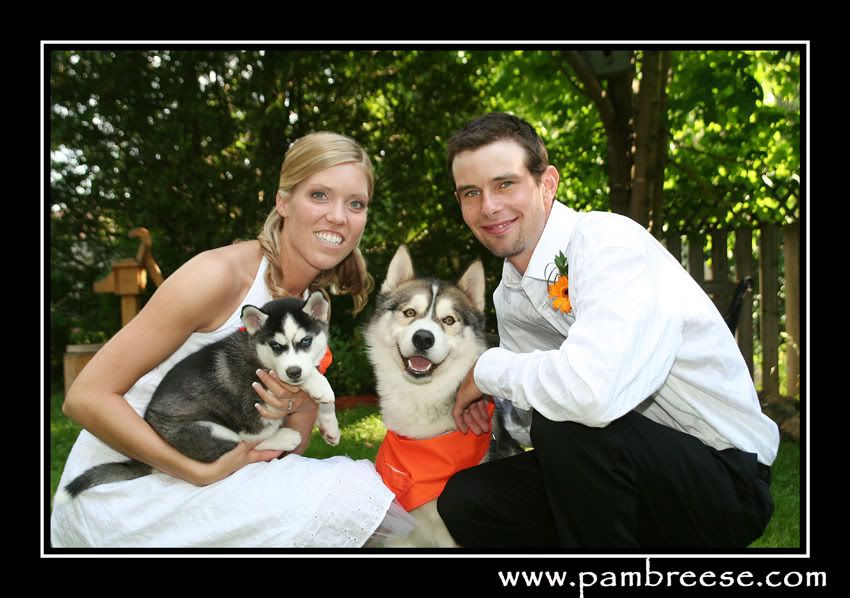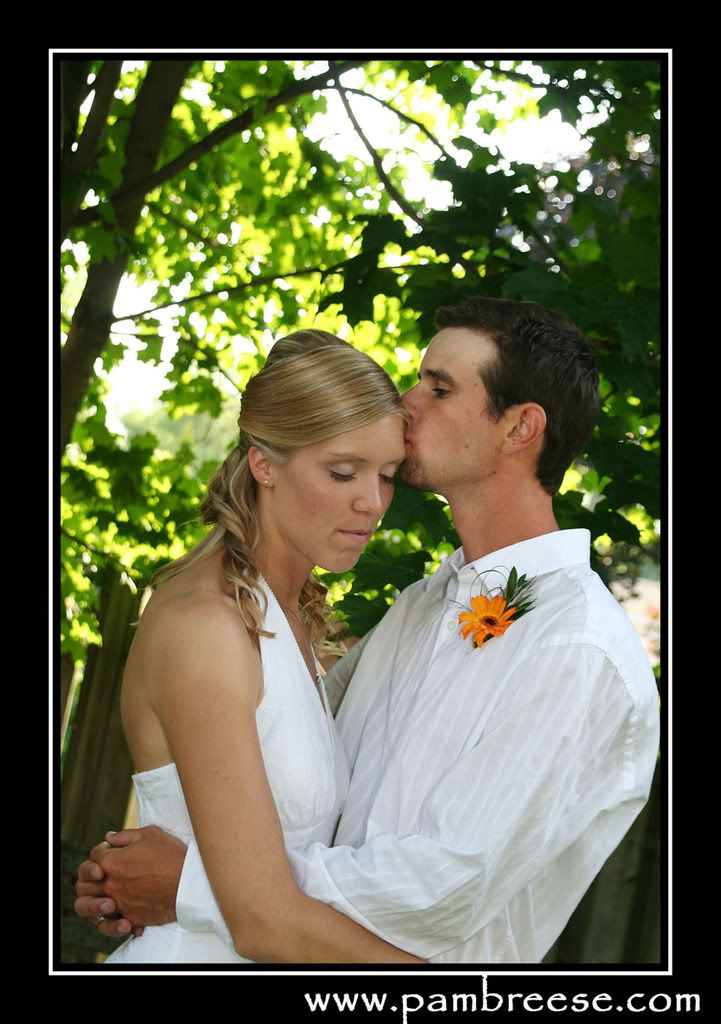 Photography Tip #10
Focus and Recompose
When using some of the composition tips from previous posts it is helpful to know a little about focus. This is a simple tip and I hope I don't make it sound really complicated!
For most point and shoot cameras, and others set to "auto", your camera probably automatically choose the spot in your image that will be the most in focus. When you press your shutter part way down, you often hear a beep to tell you that the focus is locked. It is like your camera is telling you "Ok it is safe to press the button all the way now, I have focused the picture for you!".
Cameras are pretty smart but they might not choose the same spot that you had in mind. That is why you might get a portrait where the person is out of focus, and the tree behind them is really sharp! Oh, what to do?
This is where you need to tell your camera "Thanks, but I think I'll make the decisions this time".
You may need to read your manual to find out about your camera's focus points. Is there one middle focus point or are there lots of possible focus points to choose from? Then find out how you can choose your focus point yourself.
If this is new to you, I would suggest starting by choosing the middle focus point and then trying others later.
Now you are in control, and it feels good. Wherever you point your camera, the middle of the image will be the most in focus. Sometimes there will be a little red dot (or something similar) that lights up on the viewfinder to tell you where you are focusing.
I know what you are thinking: "Pam, you said that you should try not to focus right in the middle, you said you should try to put your subject off centre!" (rule of thirds). You are right! So this is where you have to get fancy and use this tip called "focus and recompose".
Lock your focus on the subject of your choice, in the middle of the viewfinder, by pressing the shutter button half-way down. Your camera will still talk to you in it's beep language to tell you that it is in focus. Now, here's the tricky part ... while keeping the shutter button half way down, move your camera so that the subject that was in the middle of the screen is now off-centre, following the rule of thirds. Ok so it's not that tricky, but it works! And now ... press the shutter button all the way! No more pictures where the tree gets all the attention!
I hope I didn't make a simple trick sound too complicated!
If you really want to play around, see if you can figure out how to quickly change your focus points, then you don't have to focus and recompose. Some people like this as a more reliable way to get your focus where you want it.
see ya later!