Here's something a little different!
Some of you probably know that I volunteer as a Director on the Erin Agricultural Society. In addition to running the amazing and spectacular
Erin Fall Fair
every Thanksgiving weekend, we also host a rodeo in the summer. The 2008
Erin Rodeo
was a great photo opportunity! These photos are from the bull riding event that took place on the second day of the rodeo.
Hold onto your hats and enjoy the pictures!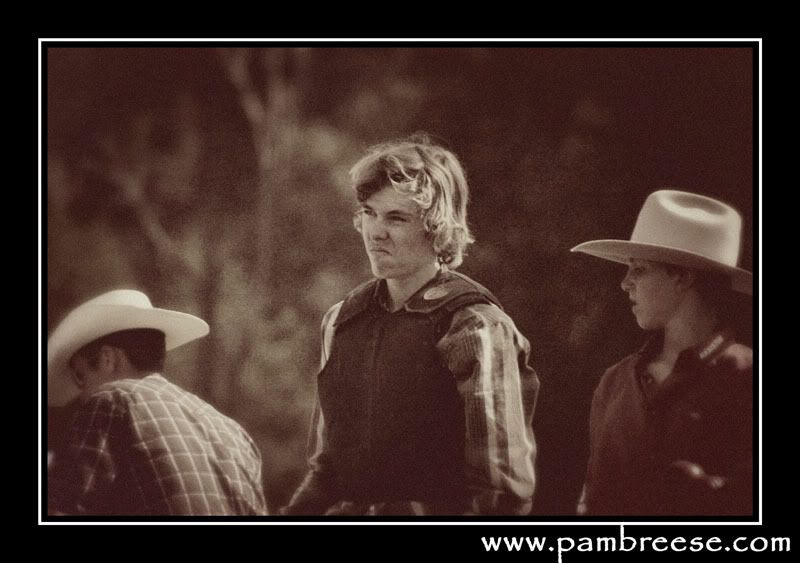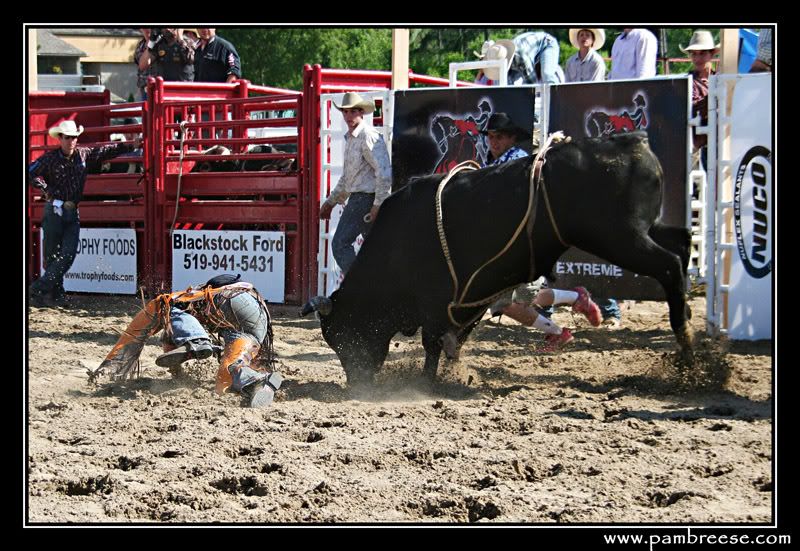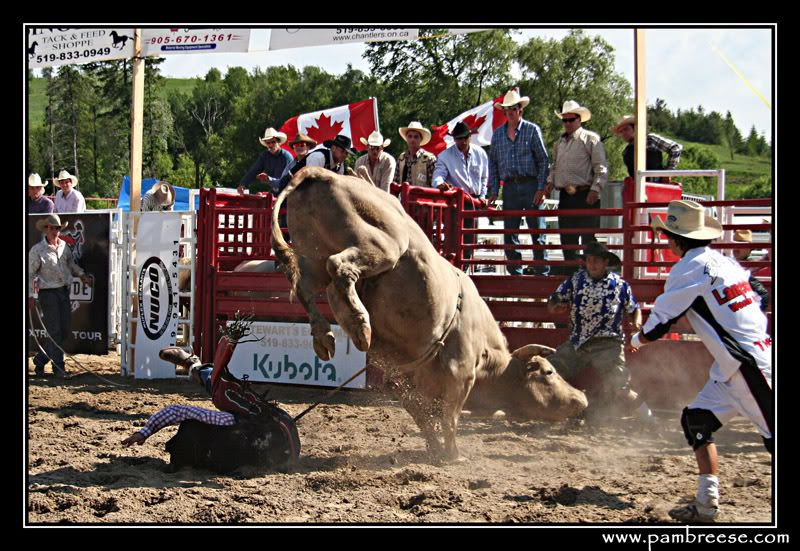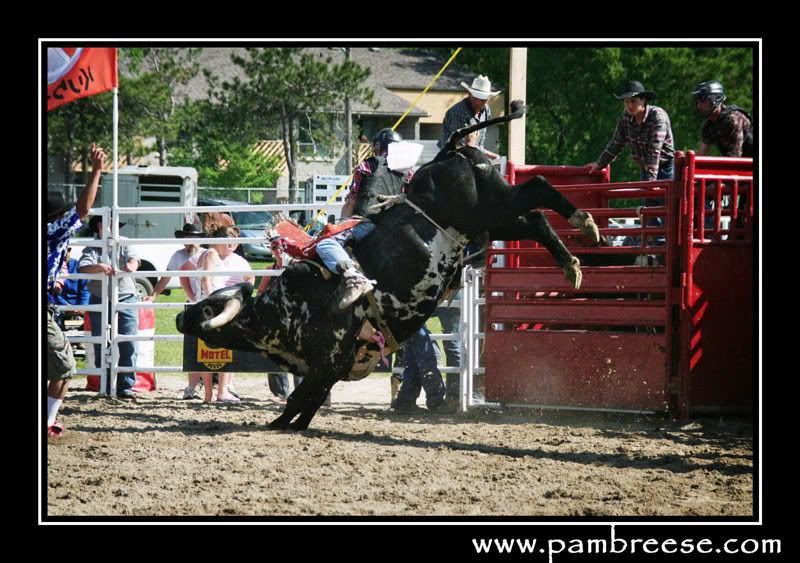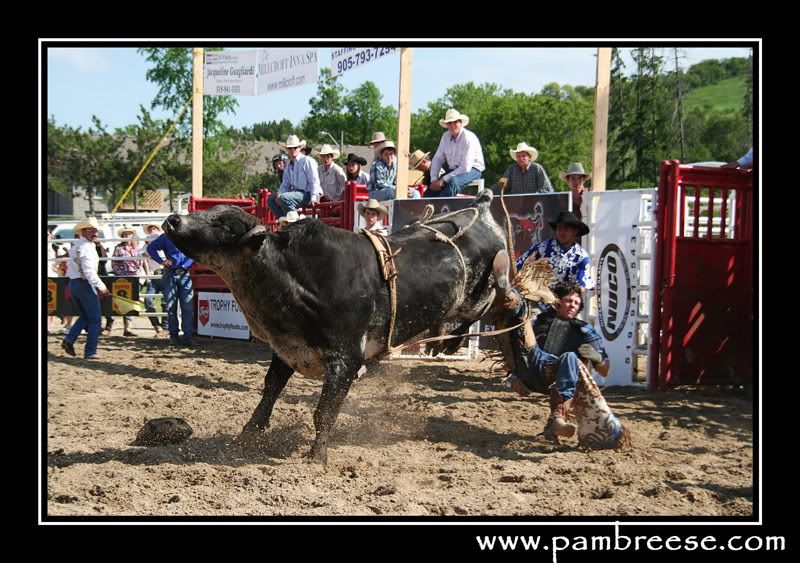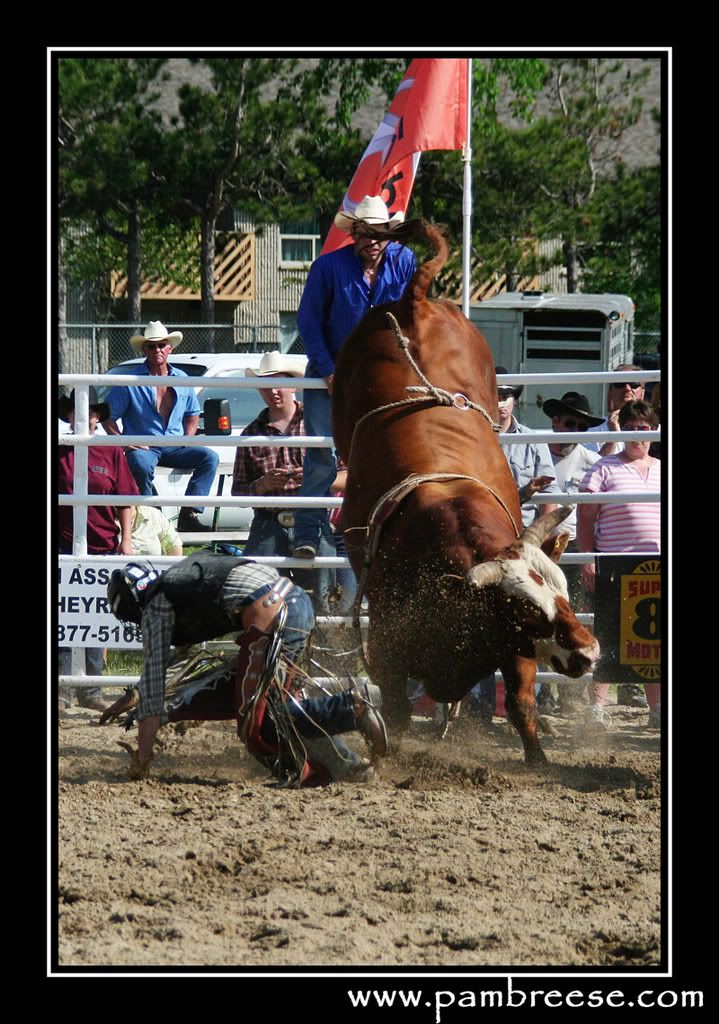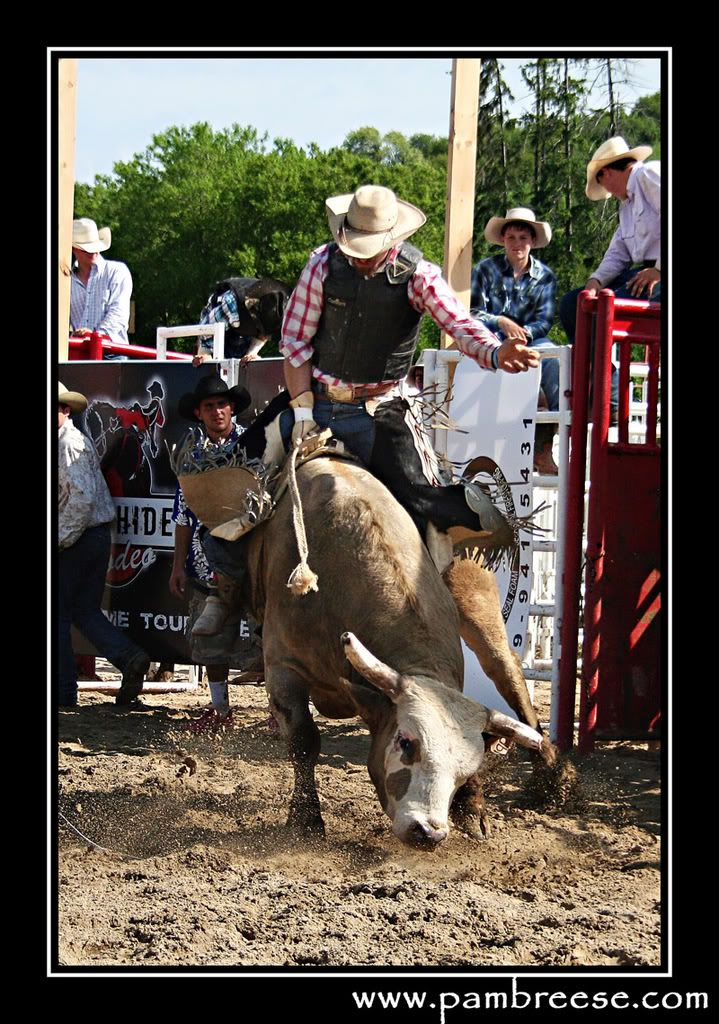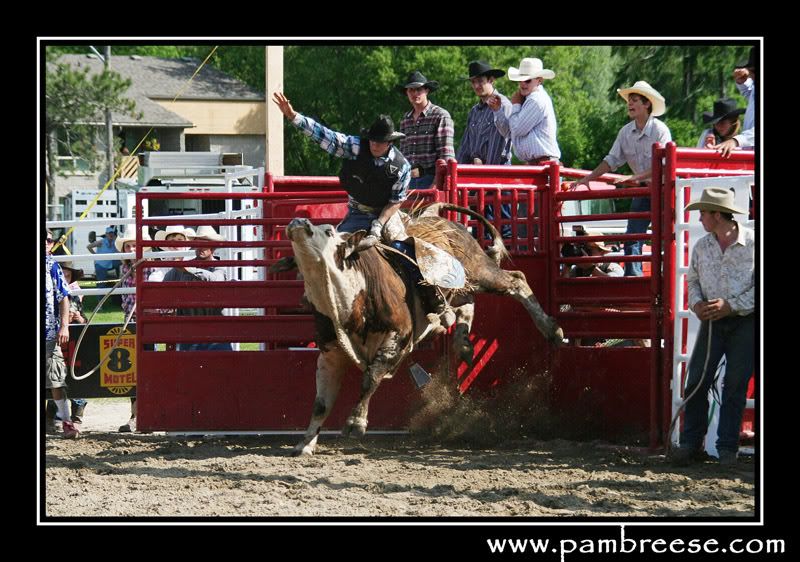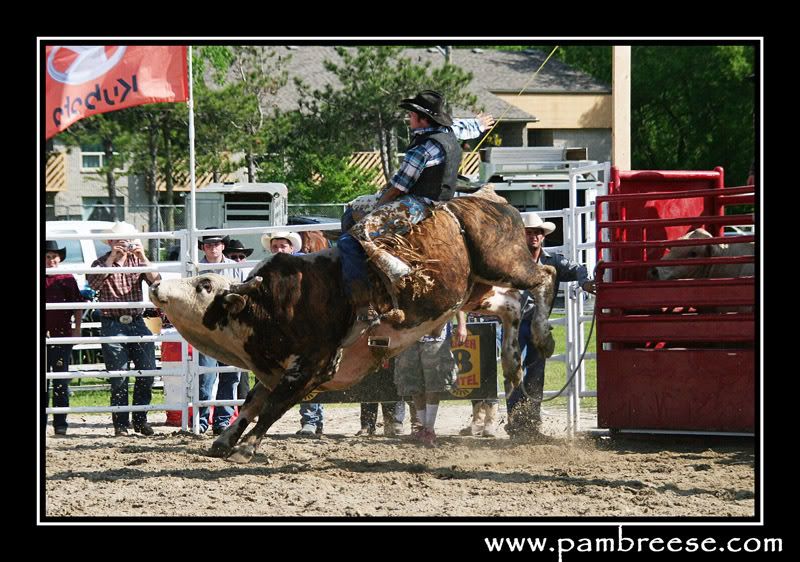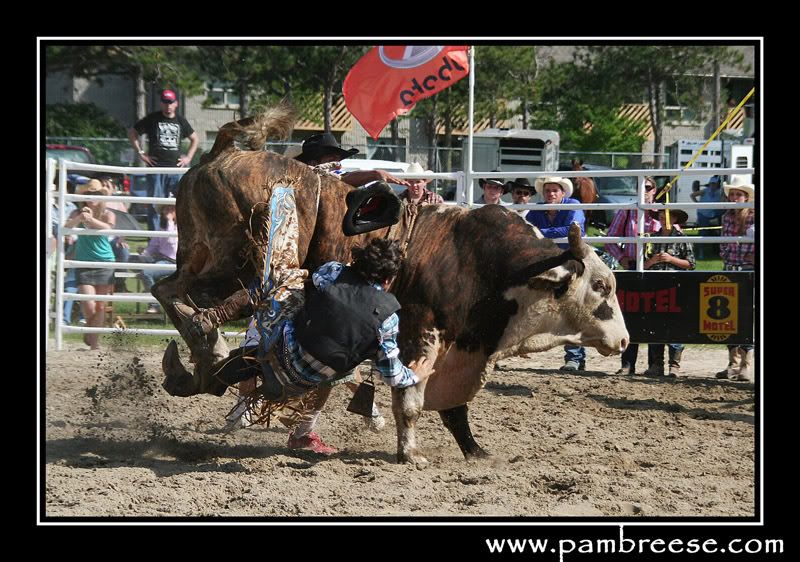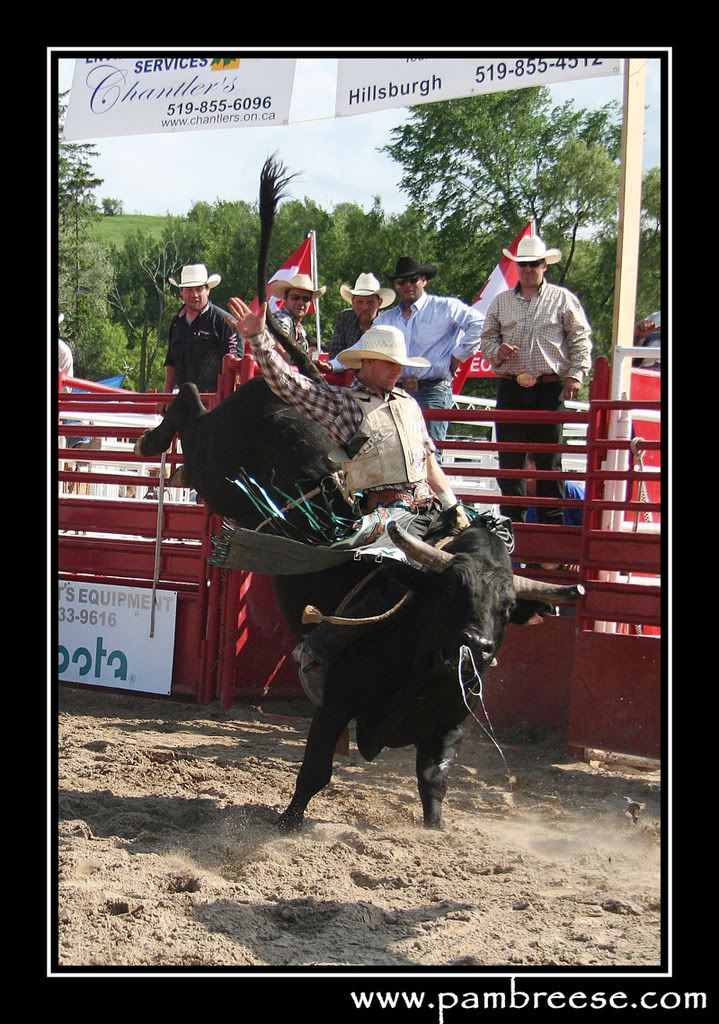 Photography tip time!
Tip #7
What in the world is aperture anyway?
I referred to aperture in my last
tip
so I thought I would expand on it a little, while also trying to be brief, let's see if I can pull it off!
Aperture refers to the diameter of the opening in the camera that lets in the light (yes I Googled that). A large opening lets in a lot of light and a small opening lets in a little bit of light. I sometimes think about aperture when I am looking at my cat's eyes.
Here is Jasper in a bright setting. Her eyes only need to let in a little bit of light in order for her to see well so notice that the opening is small: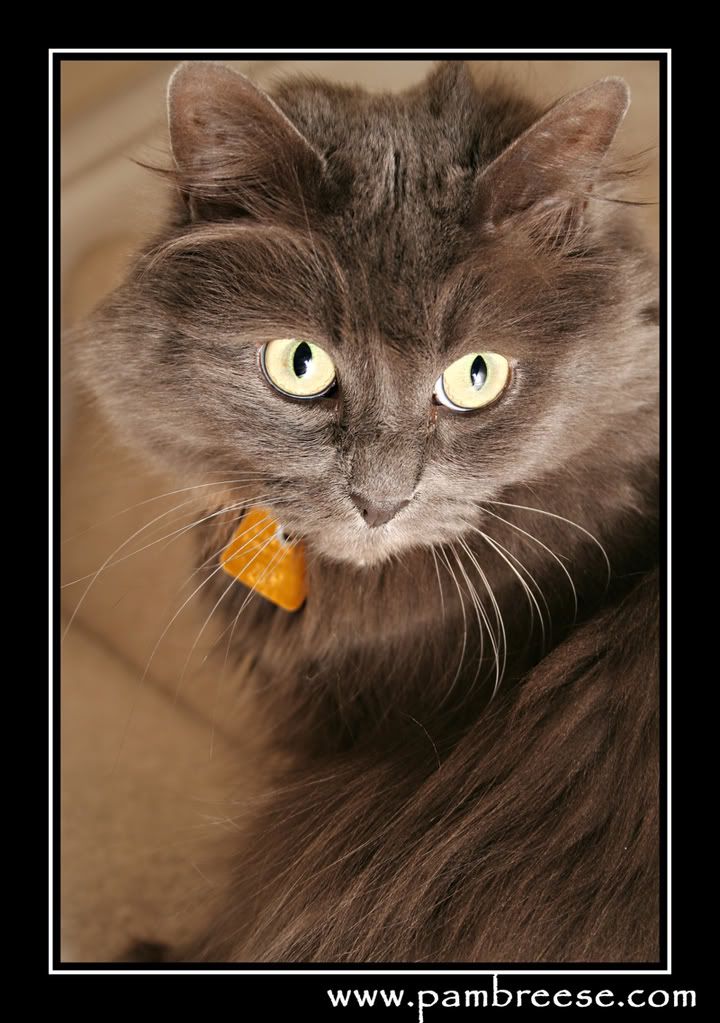 And here she is in a darker setting. Here eyes need to have a wider opening in order to let in enough light for her to see well.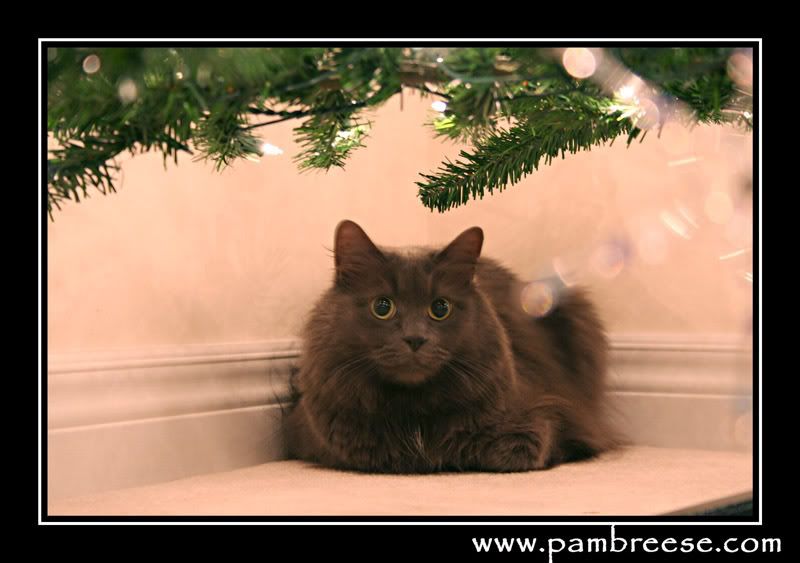 When you take a picture and your camera is set to 'auto', your camera decides how big the opening should be to let in the right amount of light to make the picture.
Why is this important if your camera does it for you? Well because once you get brave and stop using 'auto' you can control things like aperture all on your own!
Warning - technical info coming up - end of warning.
There is a number assigned to the size of the opening called an f-stop. It is measured in fractions so that an opening of 1/8 would be a larger opening than an opening of 1/64 and therefore let in more light. Here is the confusing part. On cameras they don't include the top part of the fraction, just the bottom one! So the larger the number, the smaller the hole. It takes some practice to get used to thinking of it that way, hence the confusing part.
If you choose to have a larger aperture (smaller number) like f2.8 you let in lots of light and your depth of field becomes shorter (now I have totally lost you right?). Remember depth of field from the
last post
? If it is shorter, it means that the closer objects will be in focus while those farter away will be blurred. Pretty soft backgrounds here we come!
If you choose a smaller aperture (larger number) like f22 you let in less light and can keep more of the image in focus, which is often preferred for photos like landscapes.
I promise it is not as tough as it sounds! Although you may have to refer to your camera manual to see how to adjust your aperture. On my camera (Canon brand) it is referred to as AV (aperture priority). Aperture priority is nice because you can select your aperture and your camera figures out the rest of the settings to go along with it, like sutter speed. We'll wait for another day for that one!
If you want to learn more about this topic I would recommend checking out this
post
at a site called Pioneer Woman Photography. She describes aperture and gives example photos as well.
Sorry to get technical on ya, I'll try for a lighter topic for my next tip!
If you have any topics that you would like me to cover in my tips, feel free to leave me a comment or send me an e-mail. So far I just write about whatever comes to mind!