Hello again everyone!
This engagement session also took place in the spring of 2008. Ashley is the little sister of one of my closest friends. She and Mark are so cute together and I was thrilled to have the chance to shoot their engagement and wedding photos. Their amazing wedding photos will be shared in a future post so stay tuned! They chose to have their engagement photos at the same location where they were getting married.
Geraldo's at Lasalle Park
in Burlington, Ontario has so many great spots for photos that we could have shot all day!
Enjoy a few of the photos I took that day and check for a new photography tip at the end of the post.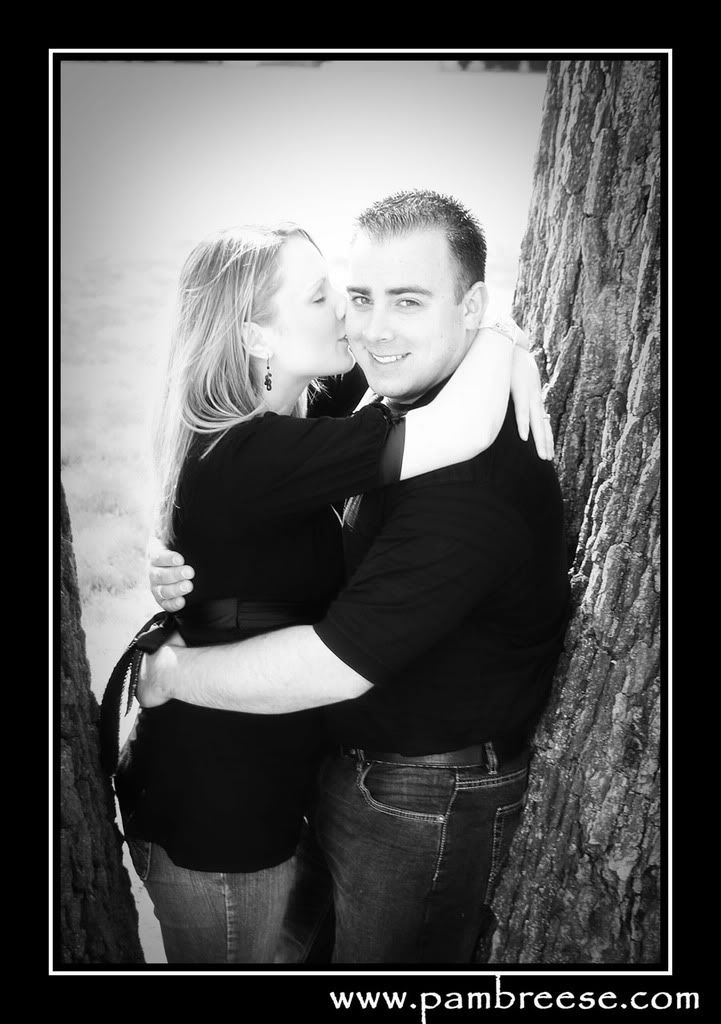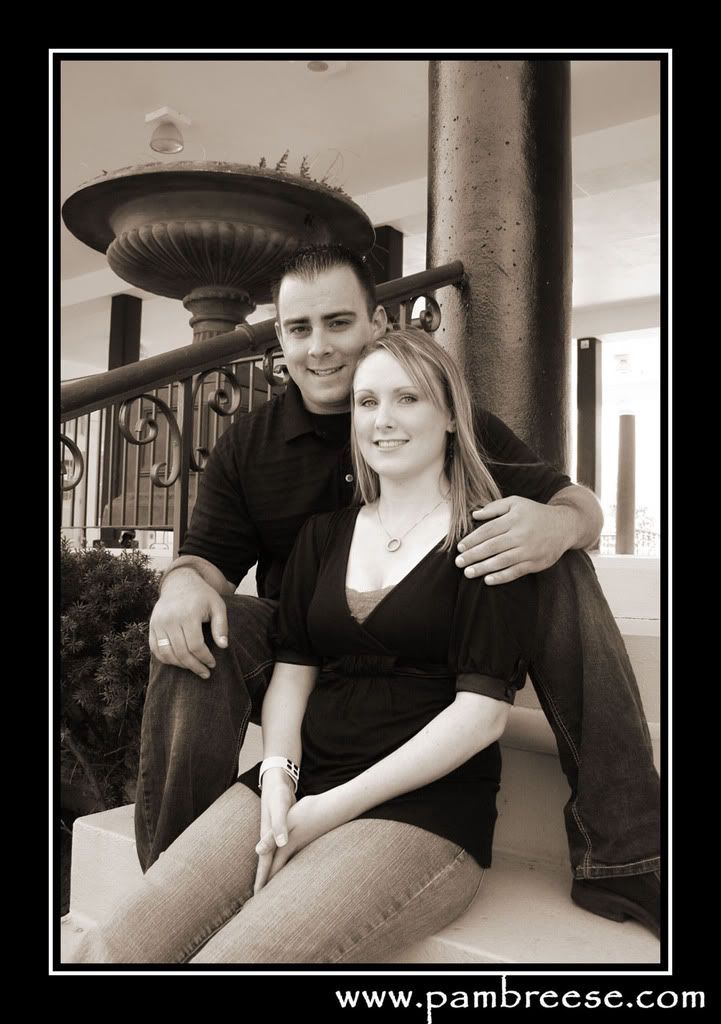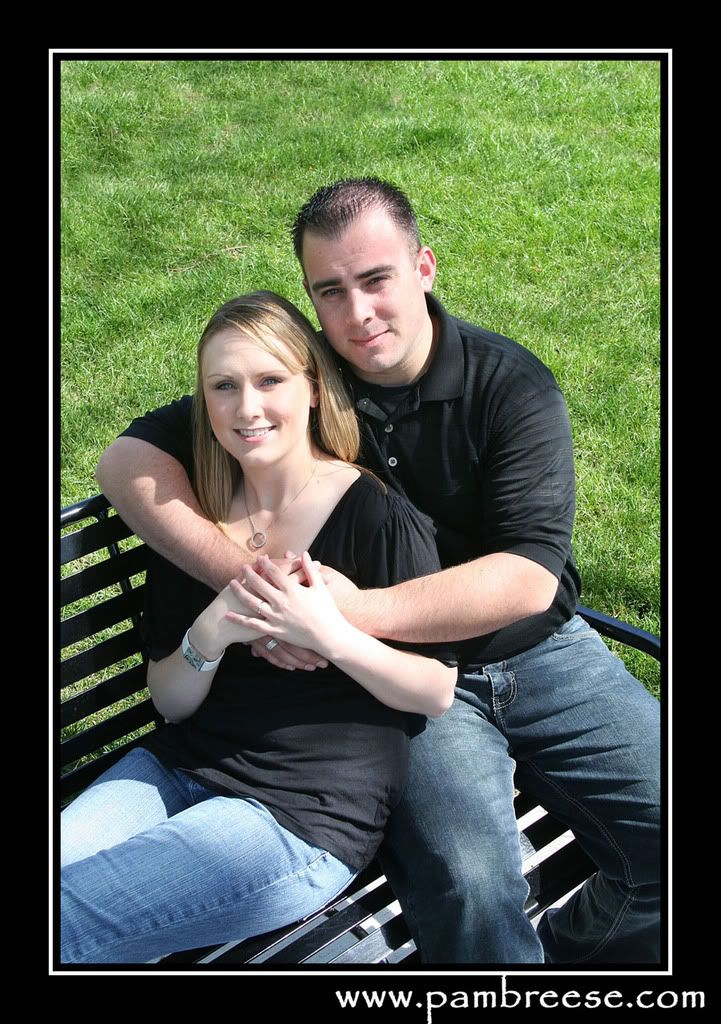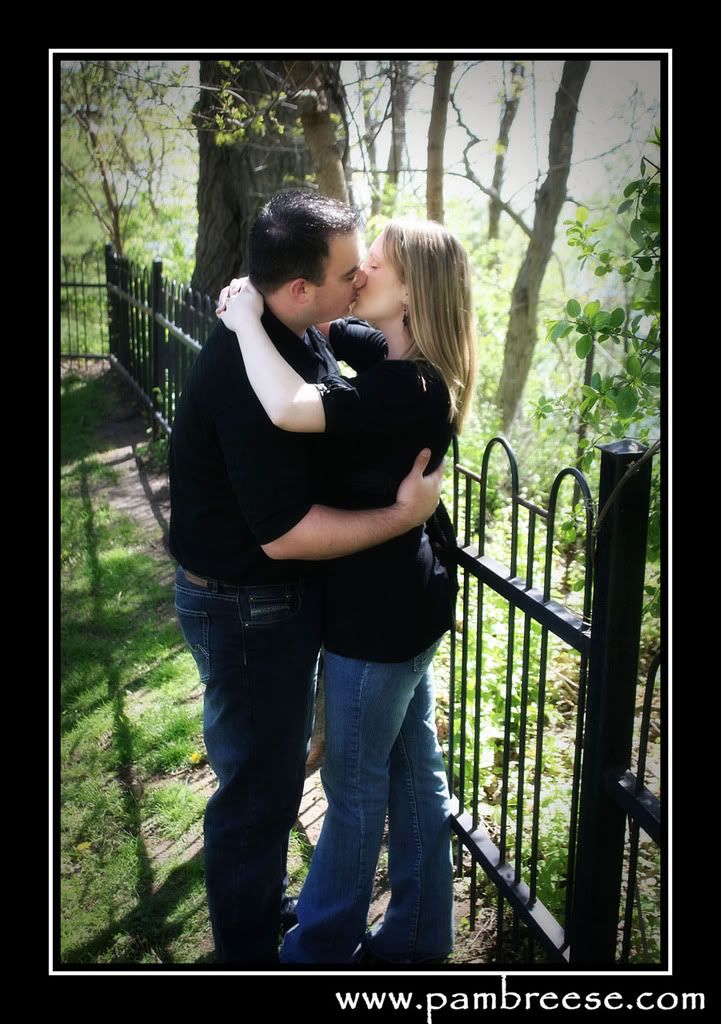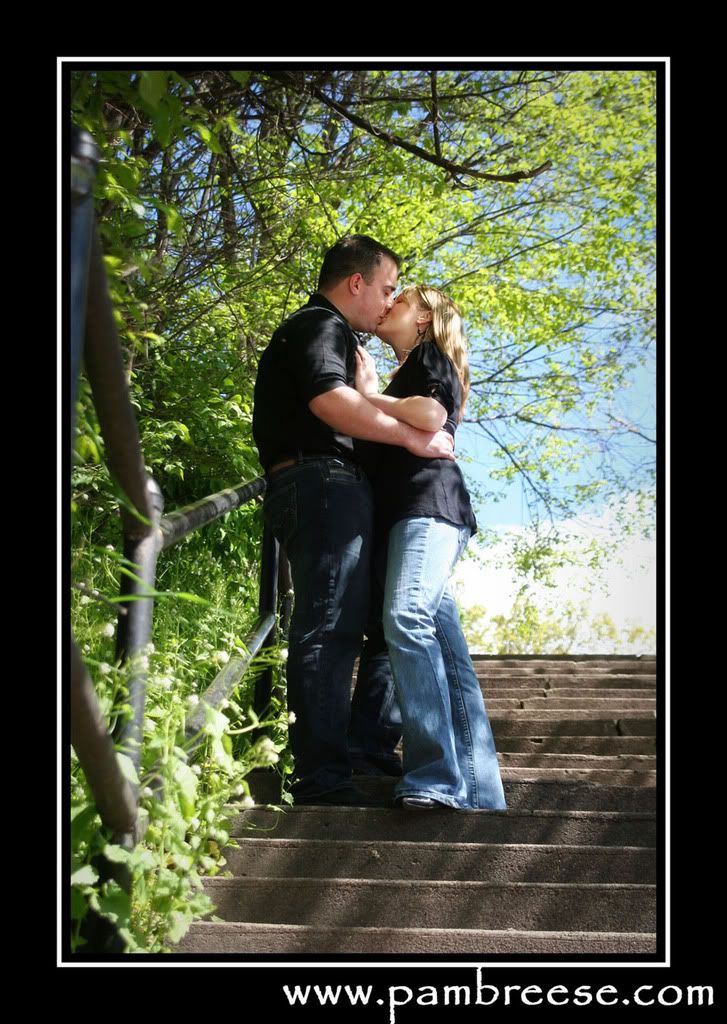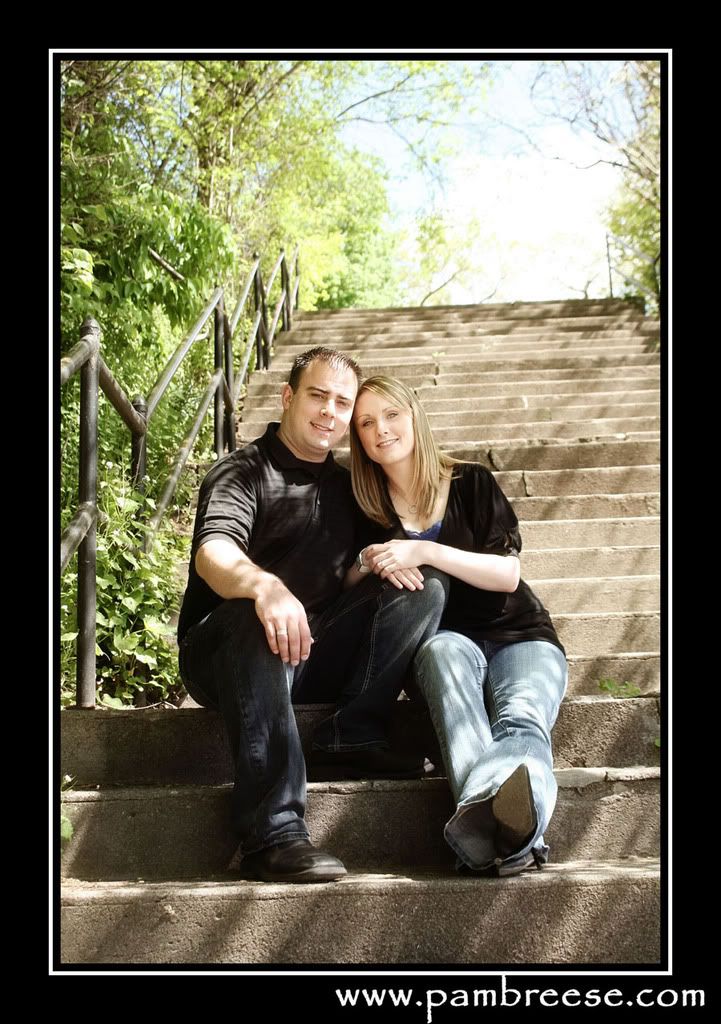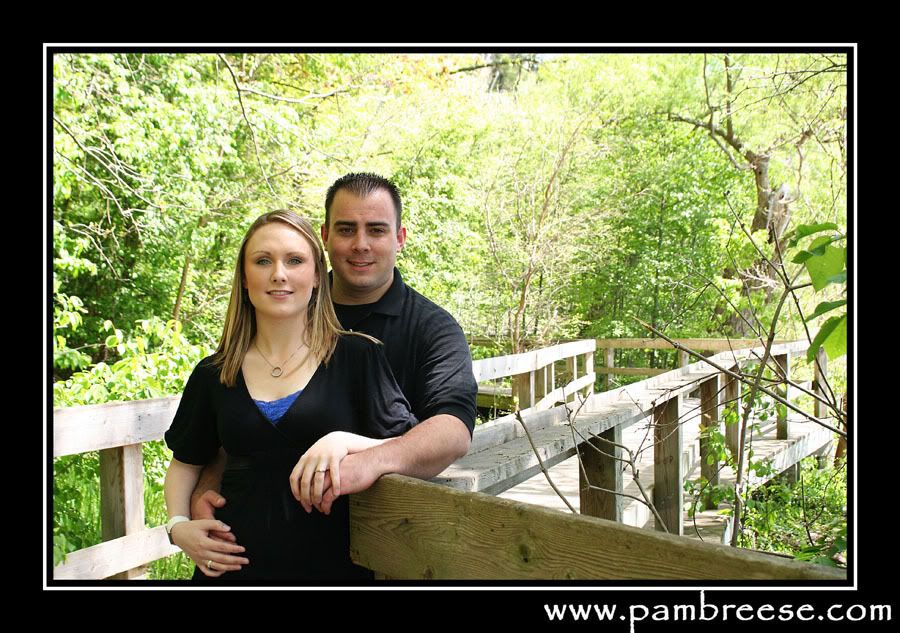 Tip #4
The Rule of Thirds
This is one of the most well known rules of composition and people use it all the time so I thought I would share it so you can start experimenting with it too!
If you
Google
"rule of thirds" you will find millions, possibly zillions of web pages that make reference to this rule. If you have the time, check some out. But for blog purposes here I will keep it simple. The rule of thirds means: place your subject off-centre. Imagine a tic tac toe board on top of your image, if you place your subject or point of focus near one of the spots where the lines intersect you can add increased appeal, interest and drama to your photos. Let's get to an example!
Here is a photo I shot a few weeks ago in Myrtle Beach. Notice the "bulls-eye" effect, my subject is right in the middle of the shot.
I'm not saying it's a bad photo, after all, this is a horse running on the beach ... how cool! However, I tried to add some interest by placing the subject (the horse) off to the right, check out the result: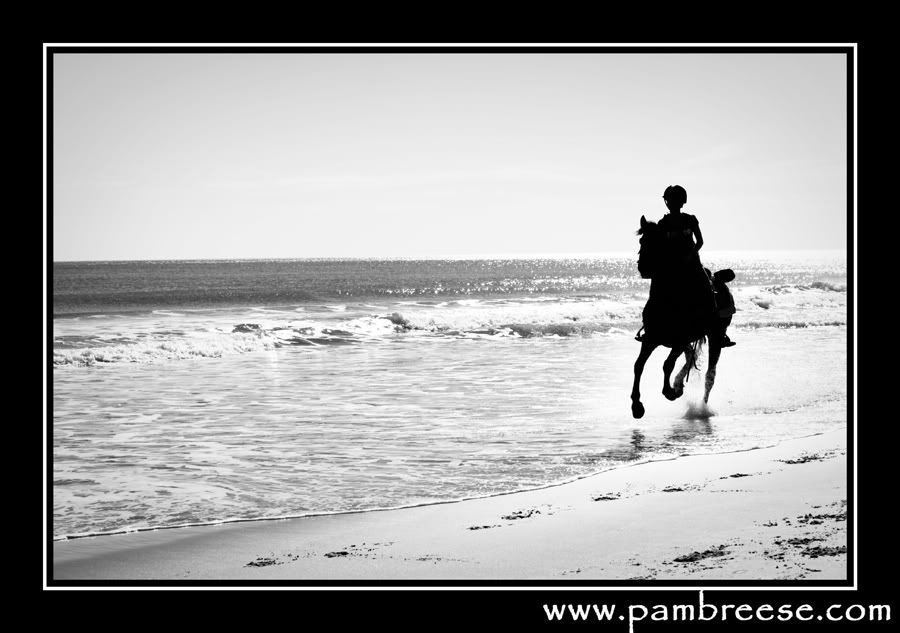 Hmmm ... now I'm interested, what an appealing photo ... so dramatic (I'm not sure how well sarcasm comes across in a blog - so insert sarcasm here).
You can use the rule of thirds for any type of shot including portraits, just go back and check out the engagement photos above for examples.
Keep in mind you can use the rule of thirds in vertical photos as well by placing your subject or point of focus lower or higher in the frame.
So play around with this rule and see what happens. Remember, rules are meant to be broken too!
I found this
flickr set
when I was googling the rule of thirds, it is a great place to see some more examples of the rule of thirds with many different types of subjects.
Comments welcome!
Pam